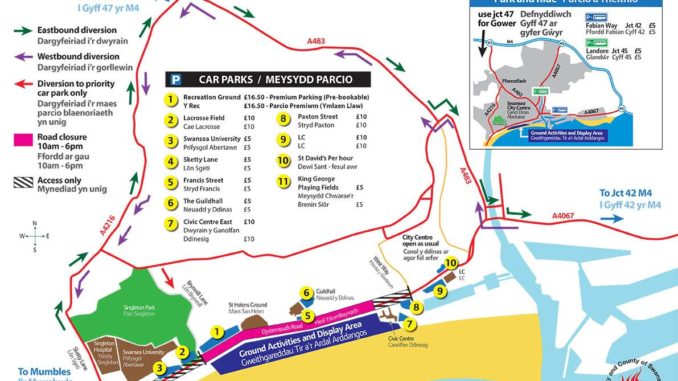 Wales National Airshow organisers have announced a road closure for safety and security reasons.
The move means that that Oystermouth Road, the main road along Swansea Bay will be closed on July 1st and July 2nd.
Organisers say: "Oystermouth Road from the junction with West Way through to Mumbles Road at the junction with Sketty Lane will be closed in both directions from approximately 10am until after the final displays around 6pm on both days.
Access will be maintained for Marina residents, while arrangements will be made to allow people to reach Swansea Civic Centre, Swansea University's Singleton Campus and the pre-booked premium car park at the Recreation Ground.
Swansea Council is letting businesses, bus companies, nearby residents and others know about the changes."
The closure is for security reasons following recent attacks in London where vehicles were used as weapons.
Wales National Airshow takes place on Saturday 1st and Sunday 2nd July and is a free event. Visitors to the air show are encouraged to use official car parks.
Visiting the Airshow
Information for local residents