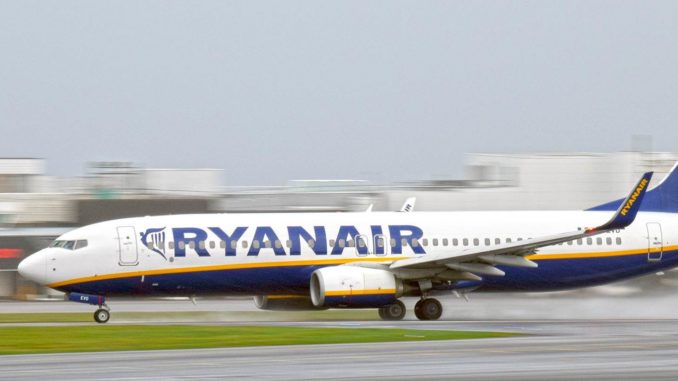 Irish budget airline Ryanair (FR/RYR) has seen its traffic grow in June 2019 compared to June 2018.
The first full summer month saw 13.6m passengers use Ryanair compared to 12.6m in the same period last year, up 8%.
The trend was continued across the Ryanair Group which overall saw traffic grow 13% to 14.2m million passengers largely thanks to the takeover of Laudamotion and growth of Ryanair's Polish charter airline, Ryanair Sun.
The figures bring the rolling year total to 146.5m for the current 12 month period, 10% higher than the previous 10 months.
The Ryanair Group now includes Ryanair (FR/RYR), Laudamotion (OE/LDM), Ryanair UK (RK/RUK) and Malta Air (AL/MAY)
According to the figures released by the group, Ryanair operated 78,000 flights in June.