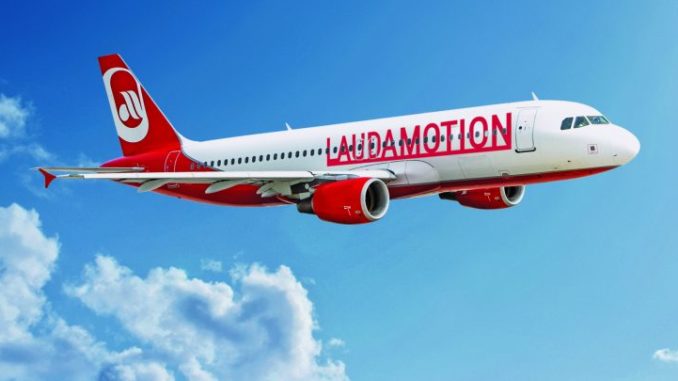 Ryanair Holdings PLC (owners of Ryanair) has now taken full control of Laudamotion (OE/LDM) following the completion of the sale of 100% shareholding in the airline.
Ryanair is planning to grow Laudamotion from 4 million passengers in its first year of operations (from March 2018) to 6 million in year 2 and as part of the plan to do that, it has committed grow the fleet to 25 in Summer 2019 and has signed a letters of intent with several leasing companies to grow the fleet to 30 for Summer 2020.
Summer 2019 will see Laudamotion operate 4 bases, many of which will grow as a result of the fleet expansion. Vienna will increase from 4 to 8 aircraft with 7 aircraft in Dusseldorf, 3 in Stuttgart and 2 in Palma
Winter 2019 will see the Vienna base will increase to 11 aircraft making Laudamotion the second biggest airline in Vienna after Austrian Airlines.
Speaking in Vienna today, Laudamotion's CEO, Andreas Gruber, said: "With the backing of Ryanair, Laudamotion is set to grow strongly over the next 3 years to carry 10m passengers p.a. We will release details of up to 20 new routes for winter 2019 once we have completed our airport and handling negotiations by the end of March. Our summer '19 program will allow us to carry 6m passengers in year 2, a growth rate of 50% over the 4m carried in year 1, as we continue to offer our customers in Vienna, Stuttgart, Dusseldorf and Palma the lowest air fares on a fleet of young Airbus aircraft with widespread passenger appeal and great Lauda service."
Laudamotion operates an all-Airbus fleet which is currently a mix of A320 and A321 aircraft however the A321's are due to be replaced with A320's this year.
In addition to the fleet expansion, Laudamotion today also announced it will be recruiting up to 400 new members of staff as pilots, cabin crew, and engineers across its 4 bases.
Although the Airbus fleet was inherited by Ryanair, the fact that Ryanair, which operates an all Boeing 737 fleet on its other airlines, has committed to staying all Airbus could pave the way for future Airbus sales within the group.