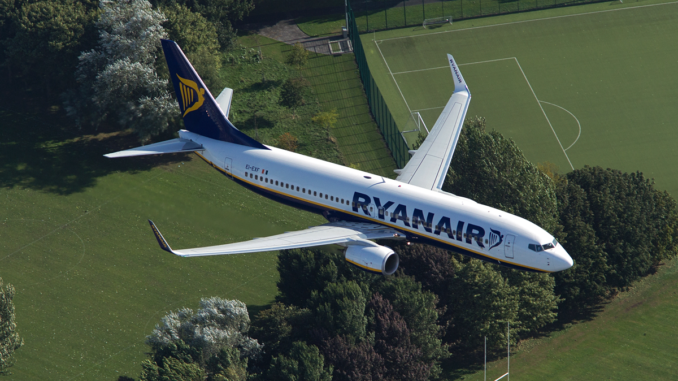 The UK Government was told airlines to avoid flying through Belarusian airspace after a Ryanair flight from Greece to Lithuania was intercepted and forced to land by the Belarus Government in order to arrest a journalist.
Belarus sent Mig-29 Fighter jets to intercept the Ryanair Boeing 737 claiming it had been subject to a bomb threat and they forced the aircraft to land in Minsk where no bomb was found.
However after landing, prominent dissident journalist Roman Protasevich(26) was removed from the flight and arrested by Belarusian authorities.
Pressure is growing on Belarus from Western countries and Foreign secretary Dominic Raab called the event a "shocking assault on civil aviation".
As well as telling UK airlines to avoid Belarus, Transport secretary Grant Shapps suspended the right for Belarusian aircraft to fly into UK airspace stopping flag carrier Belavia from operating its three flights per week from Minsk to Gatwick.
The UK is also considering further sanctions against Belarus and Mr Raab called for the immediate release of Mr Protasevich.
In a statement following the forced landing, Ryanair said it had been: "notified by Belarus ATC of a potential security threat on board and were instructed to divert to the nearest airport, Minsk".
Belarusian President Mr Lukashenko has recently begun clamping down on dissident voices with many opposition figures having fled the country or been arrested.
It is understood that Belarusian Seceret Police had been on Ryanair flight FR4978 and coordinated the capture of Mr Protasevich in what many are calling a state-sponsored hi-jacking.
The UK Government had summoned the Belarusian Ambassador to explain the countries actions.