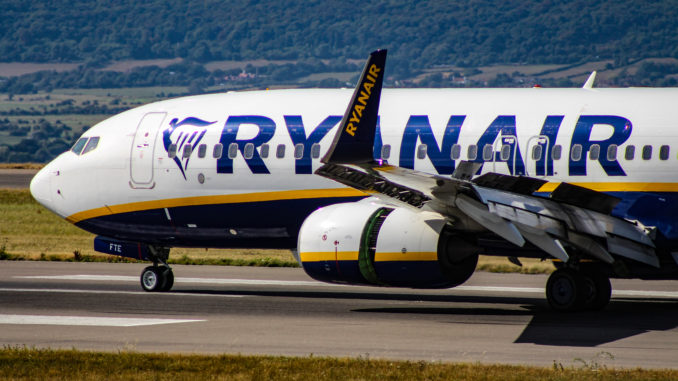 Ryanair (FR/RYR) has said it has been left with no option but to cancel 12 domestic and international routes from the UK after a sudden rule change by the Civil Aviation Authority (CAA).
The carrier did not elaborate on what it calls "regulatory barriers" but the dispute is believed to revolve around the airlines UK operating certificate (Ryanair UK) which it obtained to avoid disruptions following the end of the Brexit transition period.
A Ryanair spokesperson said: "We are disappointed to have to cancel 12 UK domestic and international (Morocco and Ukraine) routes from London, Manchester, Liverpool, Edinburgh, Belfast and Derry, because of the CAA's unexpected policy-shift late last night.  
"Ryanair UK had agreed Brexit contingency arrangements with the CAA 2 years ago and cannot comply with its new and impractical requirements at 10 days' notice.  We call on the CAA's David Kendrick and his management colleagues to respect this long-standing agreement and the CAA's own established policy in order to facilitate the return of these routes as soon as possible. 
"We wish to ensure that UK consumers can continue to avail of Ryanair's wide choice of destinations and Europe's lowest fares after Brexit.  Sadly, the CAA does not share our vision for the UK's connectivity and would rather have airlines jump through new unnecessary hoops while consumers face less choice, less competition and higher fares."
It is understood that the CAA's rule change would mean that Ryanair would not be able to operate Ryanair UK with aircraft registered elsewhere in its network such as Ireland, Poland and Malta.
In a statement, the CAA said "It has been our longstanding position that a UK airline with a significant presence in the UK, such as Ryanair UK does, should not rely heavily on using wet-leased, foreign-registered aircraft to undertake their operations. Doing so undermines the competitiveness of the UK aviation industry".
It is still unclear what the UK's position on air travel will be following the transition deal ending on 31st December 2020.