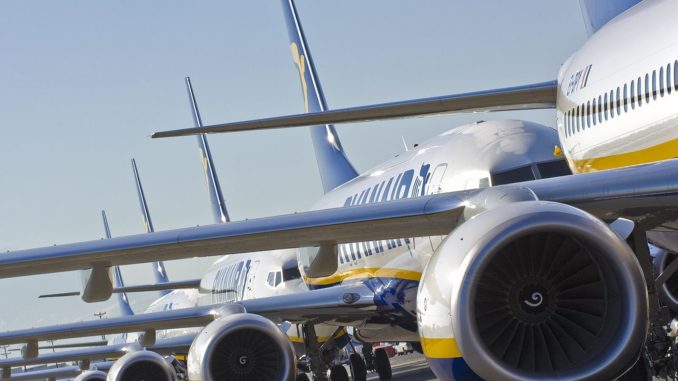 The UK's Civil Aviation Authority (CAA) has granted Irish budget airline Ryanair (FR/RYR) an Air Operators Certificate (AOC) paving the way for Ryanair UK.
The airline requested the certificate in order for it to continue flying domestic flights within the UK in the event of a no-deal Brexit.
As an Irish airline flying EI registered aircraft, Ryanair is an EU airline and some fear that the EU AOC's will not be valid in the UK and vice versa, effectively stopping flights by EU aircraft within the UK.
By having a UK AOC and G registered aircraft, Ryanair will be able to continue to operate within the UK under any scenario.
Low-cost rivals Easyjet (U2/EZY) did a similar move by setting up a base in Austria with Austrian registered aircraft.
Speaking about the AOC Ryanair's Juliusz Komorek said: "We welcome the Civil Aviation Authority's decision to grant our UK based airline, Ryanair UK, with a UK AOC, allowing Ryanair to operate UK domestic routes and UK to non-EU routes in a post-Brexit environment.
The risk of a 'no deal' Brexit in March is rising, and despite our robust post-Brexit structures, including our post-Brexit plan around European ownership, we continue to call for the UK and EU to agree a transition deal from 31 March 2019, so that any disruption to flights and British consumer summer holidays in 2019 can be avoided."
So far a sole Boeing 737-800 has been transferred to Ryanair UK (CYR). EI-FEF was changed to G-RUKA on the 20th December 2018.