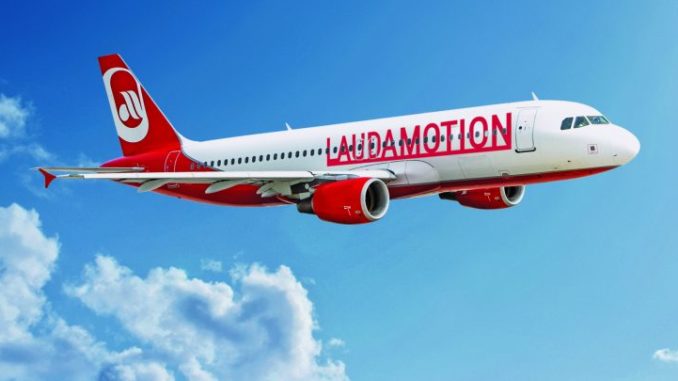 The EU commission has approved Ryanair taking a 75% stake in Austrian airline, Laudamotion.
Laudamotion is owned by former Formula 1 driver Niki Lauda and took control of Niki when Air Berlin collapsed last year.
Ryanair almost immediately took a stake 24% in the airline in a deal worth €50m, the stake would rise to 75% subject to regulatory approval. Another €50m covered the airline's start-up and operating costs for the first year.
Ryanair said it welcomed today's decision to approve that stake increase and said that it had entered into the partnership with Niki Lauda to offer competition, lower fares, and more choice for consumers in Austria, Germany, and Spain.
Laudamotion, however, is under threat according to Ryanair. They say that  Lufthansa is attempting to remove the 9 aircraft that the German carrier was obliged by the European Commission to provide in order to allow Laudamotion to restart services.
According to the Irish budget airline, the move is the latest in a series of efforts by Lufthansa to destabilise and damage Laudamotion, which Ryanair says has seen:
Lufthansa fail to deliver 2 of the 11 aircraft they were required to under the EU Competition decision concerning Lufthansa's acquisition of Air Berlin.
Some of the aircraft that Lufthansa had committed to deliver being delayed until after the summer 2018 season, further reducing Laudamotion's ability to take up slots and offer S2018 flights and services.
Laudamotion only able to operate a 19 aircraft fleet in summer 2018 by wet leasing 10 B737 aircraft from Ryanair.
Lufthansa Group delay payment of over €1.5m of wet lease payments properly due to Laudamotion, for flights which Laudamotion operated for Lufthansa in March, April and May.
Ryanair's Chief Legal & Regulatory Officer, Juliusz Komorek said: "We welcome the EU Commission's decision to approve Ryanair's proposed acquisition of a 75% interest in Laudamotion. Ryanair remains committed to bringing competition, choice and low fares to the Austrian, German and Spanish markets through our investment in Laudamotion. We urge the EU competition authorities to take action and prevent any further attempts by Lufthansa to damage competition through its anti-consumer behaviour."
A by-product of the Ryanair Laudamotion deal is that the low-cost carrier now has Airbus aircraft in its previously all Boeing fleet leading some analysts to suggest that it could pave the way for a future deal with Airbus.