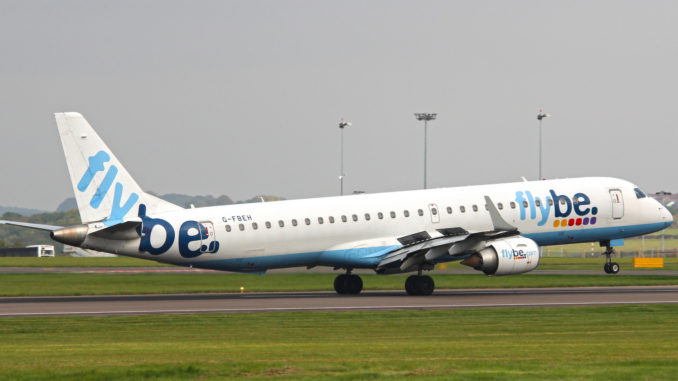 A Twitter user who claims to be a "beauty influencer" has hit the headlines on BBC Newsbeat claiming that her sister was denied boarding after being "racially profiled" by Flybe.
@flybe So my little sister and her friends were refused boarding from your flight attendants & her supersvisors because she saw them and felt threatened! THIS IS THEM PLEADING WITH HER THAT THEIR PARENTS ARE WAITING FOR THEM IN THE UK, THE SUPERVISOR CONFISCATE THEIR PASSPORTS! — kai$£r (@KaiserCoby) June 30, 2019
The video posted on Twitter by user @KaiserCoby shows, in her opinion, her sister, Chloe, and a group of friends being denied boarding because they were black. A claim Flybe has strenuously denied.
The video from @KaiserCoby (who wasn't present at the airport or on the flight) quickly went viral with her followers condemning the airline for its actions however the incident took another twist last night when a fellow passenger pointed out she, and other black passengers were able to board the flight without issue.
She also tweeted that "SHE THEN CALLED SECURITY ON A BUNCH OF 19/20year olds AND CASUALLY SAID SHE FELT THREATENED! MOCKING THEM! NOW THEY ARE STRANDED IN AMSTERDAM!! RACIAL PROFILING AT ITS FINEST![SIC]"
It appears the real problem came when Chloe and her friends tried to jump the boarding line and were asked to return to the back of the queue. Something two of the group apparently did without complaint.
Several people who boarded that same flybe flight were black! So I'm struggling to understand the racism here!? Even i boarded this flight! https://t.co/ViI8a4mblE

— BROWN SUGAR (@AkosBrandy) July 2, 2019
Twitter user @AkosBrandy, who posted her boarding card as proof that she was on the same flight, went on to say that the girls "threw abusive words at the women at the boarding gate".
She did add that the airline could have dealt with the situation better but said: "Let's not use the racism card to get out of bad situation. Because they're people who are really face racially profiled!"
Flybe said that it stands by its decision to stop the passengers boarding because of their "disruptive behaviour".