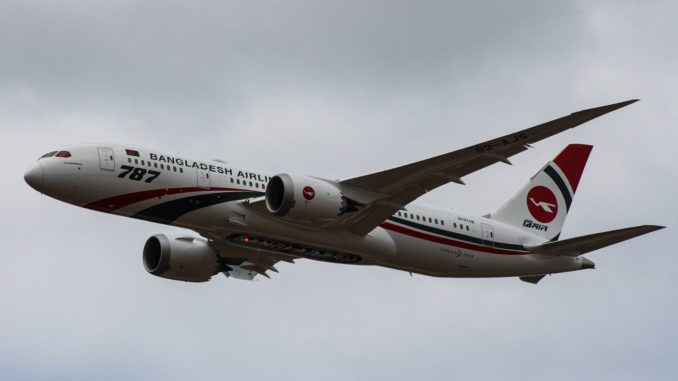 Seattle-based air-framer Boeing has been hit with fresh woes as the Federal Aviation Administration (FAA) has issued an airworthiness directive requiring modifications to the tires and wheels on its Boeing 787-8 Dreamliner and Boeing 787-9 Dreamliner models.
The directive states that the tires and wheels "could be susceptible to damage" the FAA says that this damage could result in loss of braking or loss of directional control below effective rudder speed.
The directive affects US registered aircraft potentially taking 87 of the jets out of service in order to receive a modification which will cost Boeing an estimated $5m.
It is not clear whether other regulators such as the UK's Civil Aviation Authority (CAA) will follow suit for other 787 Fleets. In the UK the 787 is operated by British Airways, TUI, Virgin Atlantic and Norwegian Air UK.
Additional directives relating to the same models require airlines to conduct detailed inspections of particular parts in their entire Dreamliner fleet following reports of damage causing dangerous hydraulic leakage following lightning strikes.
The modifications required to meet the directive are already being added to all new production Boeing 787's on the production line.
The directive, which comes into force today (June 6th) adds to the problems for Boeing.
Currently, the entire worldwide Boeing 737 Max fleet is grounded following two fatal crashes linked to its MCAS System. Boeing is currently working on an update to the system