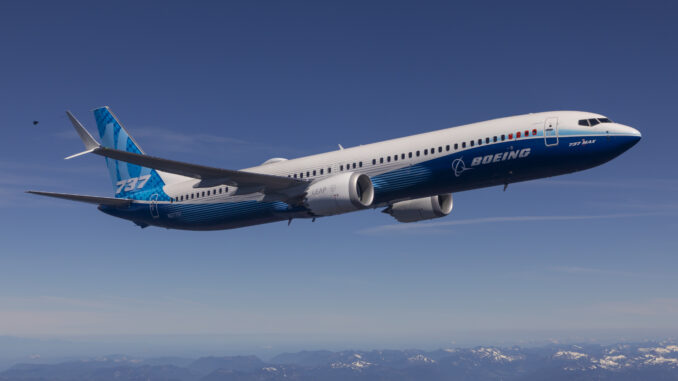 Boeing has scored two large deals on day one of the Farnborough International Airshow with ANA adds Max 8s to its fleet.
As reported earlier Delta have the Seattle-based airframer a boost with an order for 130 Max 10s but this was buoyed by the ANA order.
The ANA order consists of a firm order for 20 737 Max 8s and options for a further 10.
In addition to the 737s ANA has also chosen then 777-8F for its freighter needs.
"We are pleased to partner with Boeing to introduce new airplanes into our world-class fleet that further our commitment to sustainable aviation," said Koji Shibata, President and CEO of ANA HOLDINGS. "The efficiency, reliability and range capability of the 737 MAX make it an ideal airplane to refresh our narrow-body fleet and provide our passengers with the highest level of comfort onboard. In addition, the 777-8 Freighters will add flexibility and efficiency to our air cargo network. The 737 and 777 have long been a mainstay of the ANA fleet, and we look forward to continuing our partnership with Boeing with these new airplanes."
Stan Deal, president and CEO of Boeing Commercial Airplanes added "ANA has remained at the forefront of commercial aviation by consistently investing in the latest airplane technology, providing their passengers with an unparalleled flying experience and more sustainable options to travel and deliver goods around the globe."