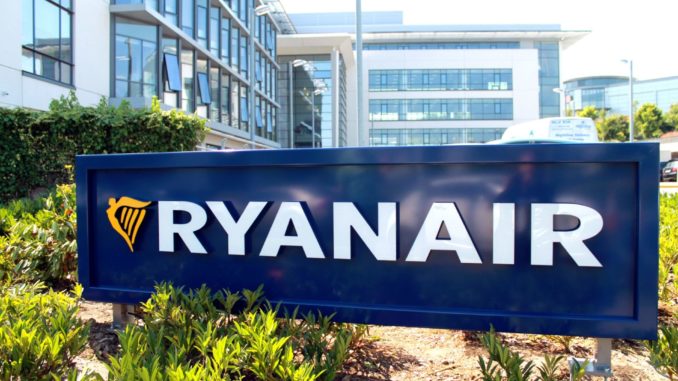 According to Dutch travel claims website AviClaim, A Dutch judge has agreed that Ryanair is liable to pay EU261 compensation to passengers affected by pilots and cabin crew strikes.
EU261 says that compensation should be automatically paid to passengers who are subject to significant delays or flight cancellations except in circumstances where the situation is outside the airline's control, such as Weather.
Ryanair had rejected claims for compensation claiming that the strikes where outside of their control.
The result of the strikes in 2018 was that over 600 flights were cancelled across Europe leaving thousands of passengers out of pocket.
AviClaim filed legal claims on behalf of its clients in order to get a judicial decision on Ryanair's liability claiming that a staff strike is generally a protest signal to reinforce a desire to improve working conditions. The airline can exert influence on this, as a result of which it cannot be regarded as an exceptional circumstance and according to their statement, the Judge agreed.
Aviclaim lawyer, Amreco Bos said: "This statement is a step in the right direction. However, [each case] will have to be looked at by flight or [whether] Ryanair has taken adequate measures to prevent the cancellation."
The decision could be a blow to the Irish budget airline which is also facing action from UK regulators over its refusal to pay compensation to passengers caught up in industrial action by its staff.
Rulings differ by country though as Spanish, German and Italian courts sided with the airline citing the strikes were the extraordinary circumstance, despite the common sense opinion being that Ryanair is responsible for its workforce.
When the strikes occurred in 2018 the UK's Civil Aviation Authority (CAA) said "Passengers have the right to seek compensation under EU legislation when flights are delayed by three hours or more, cancelled or when they are denied boarding.
"We note that the recent industrial action is not by Ryanair's UK employees, but it is the view of the UK Civil Aviation Authority, taking account of previous Court rulings, that when a flight cancellation is caused by strike action by the airline's employees, the airline is required to pay compensation to passengers in respect of the cancellation of the flight, if it has not warned passengers of the cancellation at least two weeks prior to the scheduled time of departure.
"In the case of the most recent industrial action involving Ryanair, passengers must first submit their claim to the airline and if they are not satisfied with the response, they can seek redress via the approved Alternative Dispute Resolution service." 
Expect this to rumble on for some time across Europe.