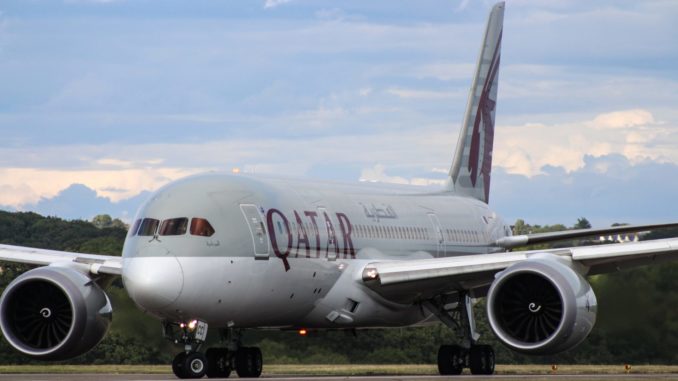 Welsh Government First Minister Mark Drakeford has dealt a blow to Cardiff Airport's masterplan by cancelling a vital road link that would have allowed greater freight transport from the Airport to the rest of the UK.
Mr Drakeford announced yesterday that the planned M4 relief road was being cancelled due to its cost and environmental impact.
Currently the M4 between Cardiff and Newport passes through a choke point at the Brynglas Tunnels where 3 lanes merge down to two for several miles.
This causes almost constant congestion in the area making progress slow and air quality levels drop.
The proposed relief road would have bypassed the Brynglas Tunnels and Newport to the South providing faster and easier access for haulage companies to get freight in and out of Cardiff Airport.
The Our Airport 2040 Draft masterplan for Cardiff Airport, which is owned by the Welsh Government, talks about diversifying the airport and creating new opportunities for air freight handling, something which many see as the airport's main strength given its long runway and it puts forward ways in which access to the airport will be improved.

These include removing the Severn Bridge Tolls – something that the Conservatives did last year – and the proposed M4 Relief Road which we now know will not be being built.
This leaves freight leaving the airport still having to pass through the choke point which could add significant time onto a journey and make it unattractive to logistics companies.
In addition to the benefits to Cardiff Airport, the road would also have boosted the Welsh Economy through increased accessibility and created jobs across South Wales which is why the Independent Public Enquiry said that the case for the road to be built was "compelling".
Confederation of British Industry (CBI) Wales Director, Ian Price, said the decision marked a "dark day for the Welsh economy."  adding that it "sends the message that Wales is not open for business."
Welsh Secretary Alun Cairns also called it a dark day for Wales adding: "It appears that the first minister thinks he knows better than the independent inquiry. "
The impact this will have on Cardiff Airport's masterplan is as yet unclear however one of the reasons Qatar Airways selected Cardiff was to boost cargo handling. Some 20 tonnes are shipped per day on its flights. At the launch of Qatar Airways services from the airport, the future of freight at Cardiff Airport was discussed and the previous First Minister, Carwyn Jones, talked about the Leif road, which formed part of Labours Manifesto in the last assembly elections.
At a business event in Newport earlier this year, Cardiff Airport CEO Deb Barber told guests that there was "still work to do" to improve access to the airport which is located West of Cardiff in the Vale of Glamorgan, it appears Mark Drakefored didn't get the memo.