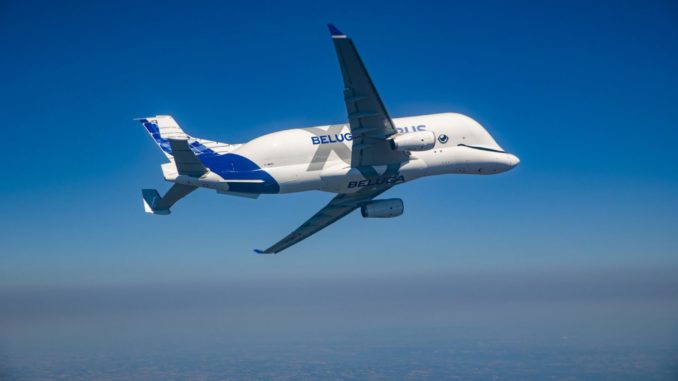 Airbus' latest out-sized transport aircraft begins test programme
Airbus has successfully completed the first flight of its latest Out-Sized Transport (OST) aircraft, the Beluga XL.
The Aircraft landed at Toulouse at 14:41 hrs local time after successfully completing its first test flight lasting four hours and 11 minutes just south of Airbus headquarters.
The test flight was carried out by Captain Christophe Cail, Co-Pilot Bernardo Saez-Benito Hernandez and Test-Flight Engineer Jean Michel Pin. Meanwhile, monitoring the aircraft systems and performance in real-time at the flight-test engineers (FTE) station were Laurent Lapierre and Philippe Foucault.
The BelugaXL F-WBXL is the first of five aircraft that will be built to replace the current Beluga OST. It is based on the A330-200 airliner.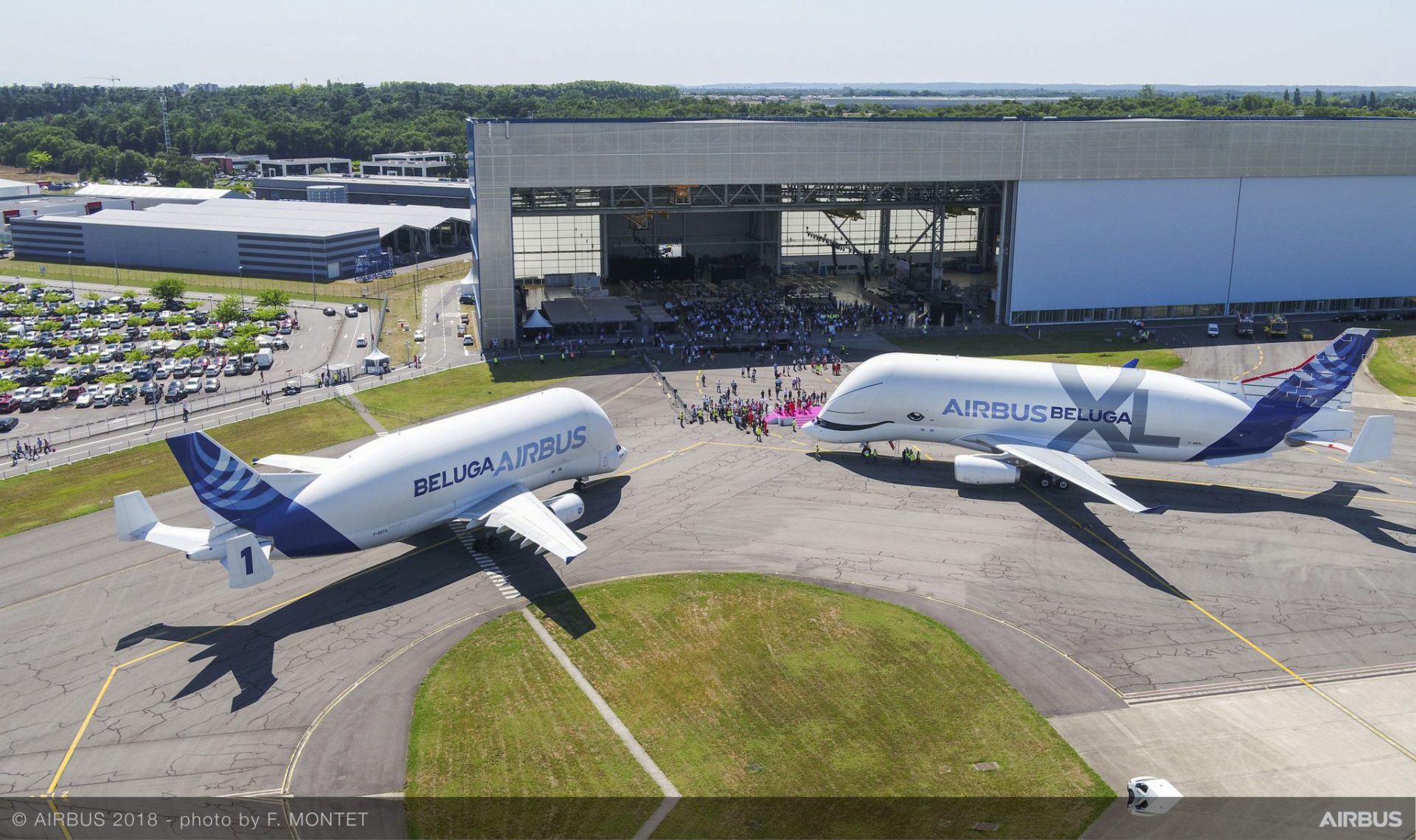 The fleet of BelugaXL's will operate from 11 destinations across the world as Airbus' main method of transporting large aircraft components including wings from its North Wales facility at Broughton.
In Detail: The Beluga XL
The BelugaXL is powered by two Rolls Royce Trent 700 engines which are made in Derby.
It's distinctive lowered cockpit allows for a massive single level cargo bay with direct access loading via the front cargo door.
The BelugaXL will now undergo 600 hours of flight test over 10 months to achieve Type Certification and entry into service later in 2019.
Airbus streamed the first flight live as part of its Farnborough Day 4 programme.