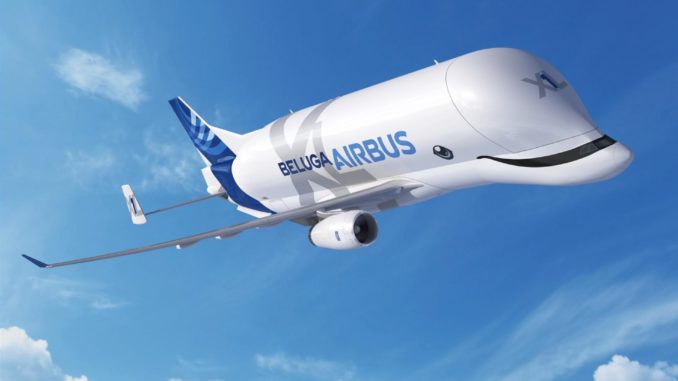 BelugaXL will be a familiar sight in the skies over Wales
When it comes to shifting out-sized cargo Airbus Transport International pretty much rules the roost with their Beluga A300-600ST but a new king is just around the corner in the form of the BelugaXL.
The BelugaXL is an all-new super transporter aircraft which is due to enter service next year. No1 aircraft recently rolled off the production line at Toulouse, France and has now been fitted with engines ready for painting before it begins the extensive test program.
Like the Beluga, the XL is based on Airbus family aircraft, this time the A330-200 although you would be hard pushed to see it with its drooped nose and radically different, bulbous, upper fuselage. Its the fuselage, and it's load capacity combined with the drooped nose that sees it named after the Beluga Whale.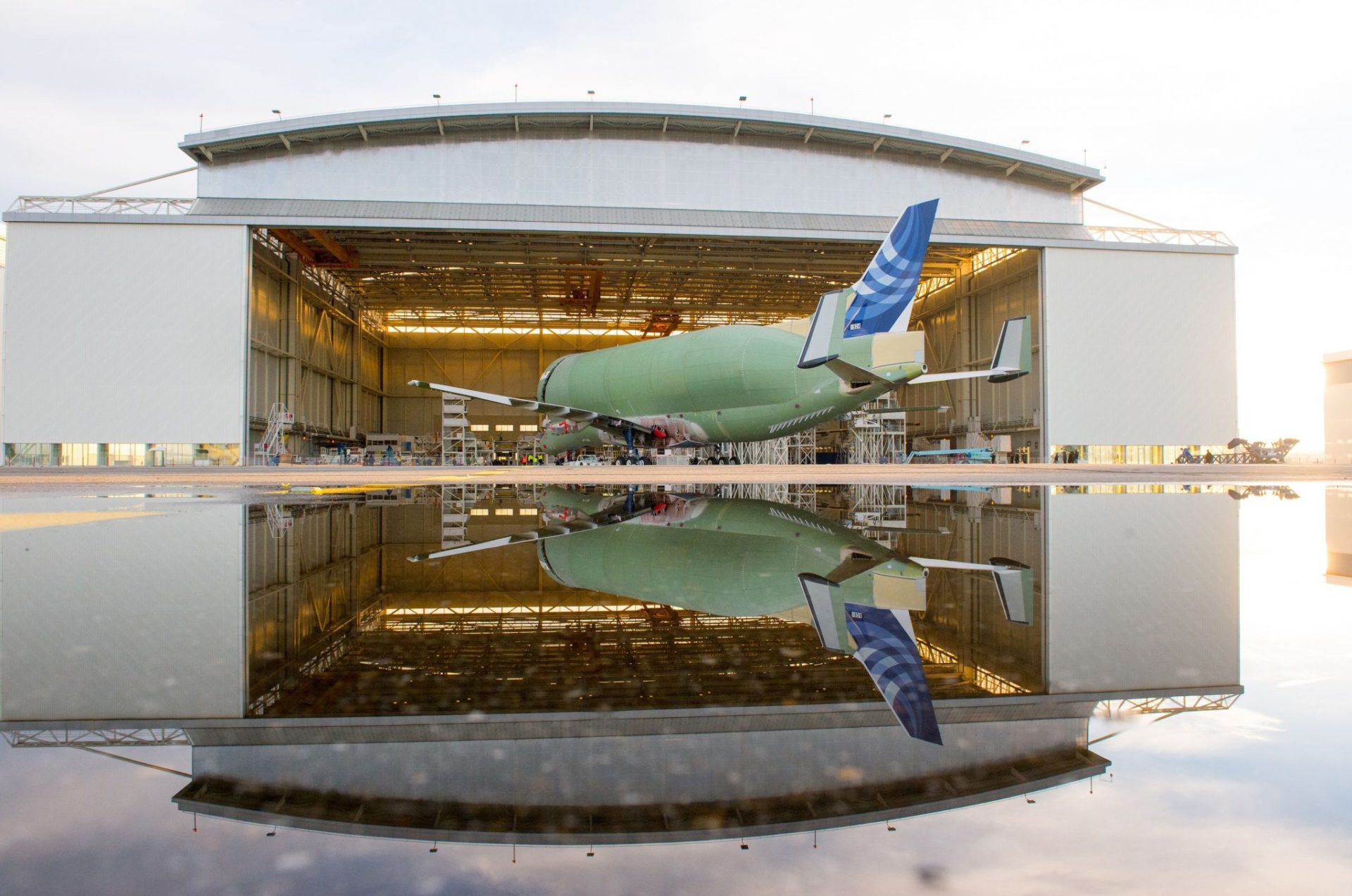 The primary reason Airbus Transport International uses the Beluga fleet is to move Airbus aircraft parts such as complete wings and fuselage sections from assembly facilities like Airbus UK's site at Broughton, North Wales to the final assembly lines at Toulouse and Hamburg.
Compared to the A300-600ST, the BelugaXL can carry an extra 5 tonnes of payload over a vastly improved range, it can fly an extra 700nm bringing its range up to 2,200nm. Its load area is bigger too, it's called the XL for a reason! Its cargo area is 8metres(m) wide and 45m long which is almost 1m wider than the older model and nearly 7m longer.
To put that into context, the Beluga XL will be able to get a pair of fully complete A350XWB wings from North Wales to Toulouse in just over an hour.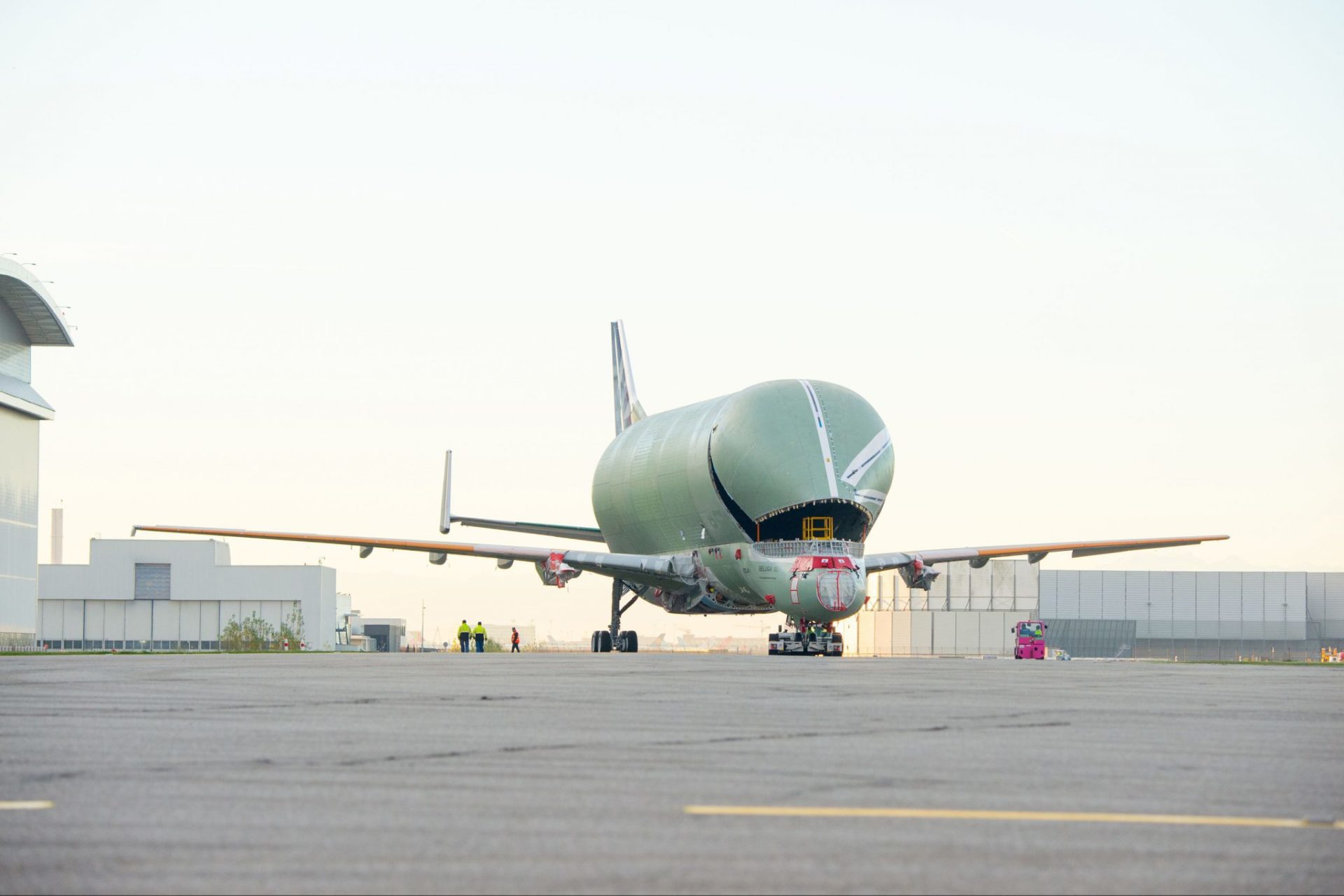 Talking about building the BelugaXL from an A330 Bertrand George, head of the BelugaXL programme said: "We have the A330 as a foundation" adding "but many changes have been successfully designed, introduced into the aircraft and tested. Transforming an existing product into a super transporter is not a simple task."
Mr George added: "The whole team is really looking forward to seeing its first flight and, of course, its smiling livery".
It's not just Airbus parts though, the current Beluga's have been called upon to carry some unusual out-sized items including Satellites for space programs and even a painting that measuring 2.99 metres (9.81 ft) high by 3.62 metres (11.88 ft) long from the Louvre, Paris to Tokyo. The canvas' size meant it couldn't fit in a Boeing 747 Freighter.
The Beluga XL is powered by two Rolls-Royce Trent 700 engines which are built in Derby, England.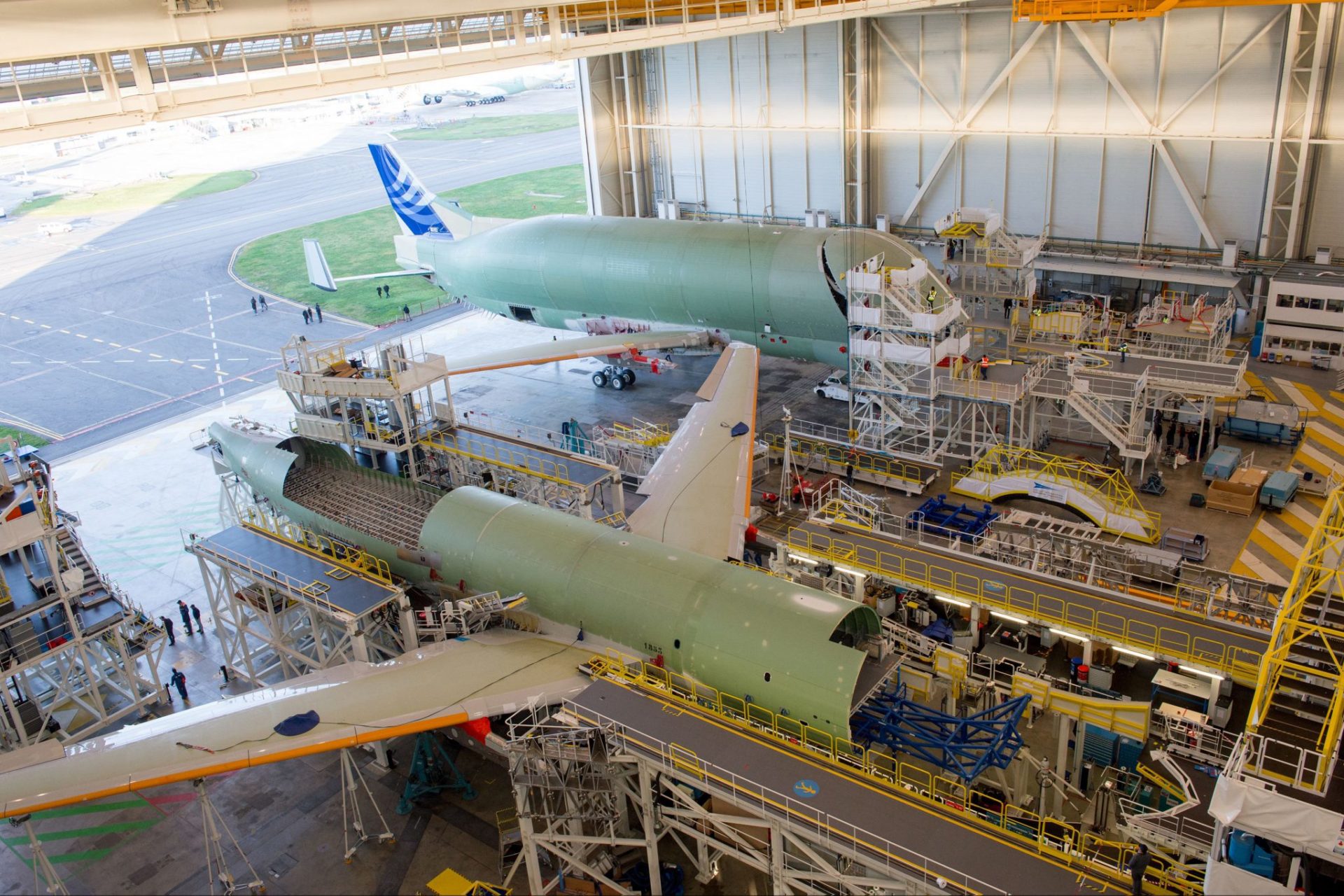 Beluga XL No1 has been undergoing ground testing in Toulouse and is now equipped to fly.  Mr George said: "The data from these tests will be used to clear the aircraft for flight and, later on, to attain type certification,".
Its test program should be just under 1000 hours putting the aircraft on track to enter service in Mid 2019 when it will become a familiar sight in the skies over Wales where the planned fleet of 5 aircraft will ferry wings from Broughton to Toulouse up to 3 times a day.