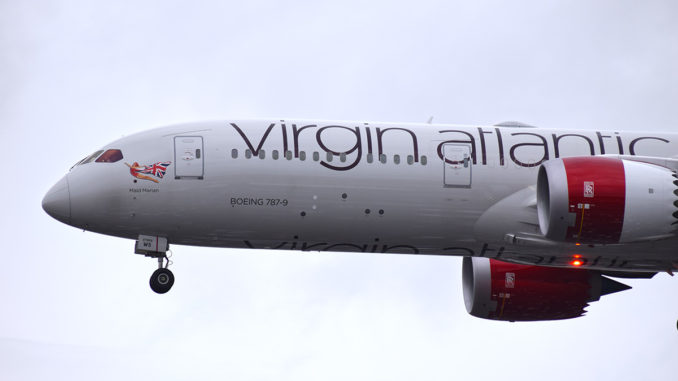 Trent 1000 Package C aircraft limited to 140min ETOPS
The Federal Aviation Administration (FAA) has limited the ETOPS capability of Rolls-Royce powered Boeing 787 Dreamliners.
An airworthiness directive, which will be published today, will say that the fleet of 787-8 and 787-9 aircraft that are powered by Rolls-Royce Trent 1000 Package C engines will be limited to 140min ETOPS.
The move comes as a result of a design flaw with the blades in the intermediate compressor stage. Despite Rolls-Royce working to redesign the Stage 2 blades, the flaw has been found to be more dangerous than initially thought.
The Trent 1000 Package C engine was originally authroised for 330mins ETOPS.
According to the Airworthiness Directive, all affected 787's must operate under the new ETOPS rules within 3 days of the issuing of the directive. The FAA said that the directive was issued as in the event of an engine shutdown in flight, the high thrust setting on the remaining engine is likely to exacerbate the design flaw.
The FAA said, "If the remaining engine already had cracked IPC stage 2 blades, the likelihood of the remaining engine failing will further increase before a diversion can be safely completed".
What is ETOPS?

ETOPS or Extended Twin-Engine Operations dictates how far from a diversionary airport an aircraft can fly. 140 minute ETOPS says that an aircrtaft must be with 140 mins straight line flight time from a suitable diversion airport at all times during the flight. In the context of transatlantic flights its the difference between going straight across the atlantic or further North to stay within range of Iceland and Greenland. Soemthing that can add hours onto a flight from the UK to Florida or the Caribbean.

Vladsinger/CC BY-SA4.0