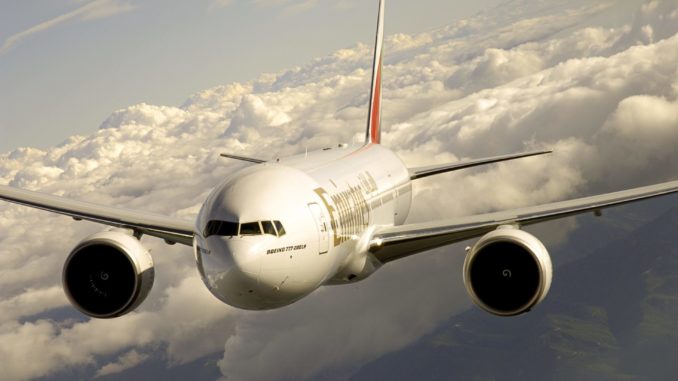 Today Emirates (EK/UAE) announced the new daily route to London Stansted (STN/EGSS) using the Boeing 777-300ER airframe with the new first class suites. This is due to the growth of London Stansted and the location of the near technology and pharmaceutical businesses. Emirates plan for this route to cover the North London area and nearby Cambridge and Peterborough where quite a few big businesses are settled.
London Stansted will join other UK airports including London Heathrow, London Gatwick, Birmingham, Newcastle, Manchester and Glasgow in serving Emirates. It is also believed that Emirates will use the new relationship the strengthen a new partnership with London Stansted and Emirates Sky Cargo.
Sir Tim Clark, President of Emirates said: "The introduction of the new London Stansted–Dubai service underscores our commitment to serve London, with operations soon to three different airports in the city. There is a clear demand for this service from both business and leisure travellers and we anticipate that this news will be warmly received both across our global network, as well as by the business community-based in the Stansted catchment area. We look forward to facilitating even more tourism and commerce opportunities to and from London with these new air transport links, and to providing our customers with the award-winning Emirates experience."
"We're delighted that Emirates has recognised the strength of London Stansted's catchment and the opportunity that our available runway capacity gives them to continue growing in the South East of England over the next decade. At this crucial time, the new Emirates services will provide an important boost to the UK economy by strengthening international connectivity and offering greater choice and convenience for passengers travelling to long haul destinations. London Stansted has seen significant capital investment and growth since its acquisition by MAG in 2013 and we're looking forward to working with Emirates as we move forward with the next phase of development of the airport and its network of destinations." said Ken O'Toole, London Stansted's Chief Executive.