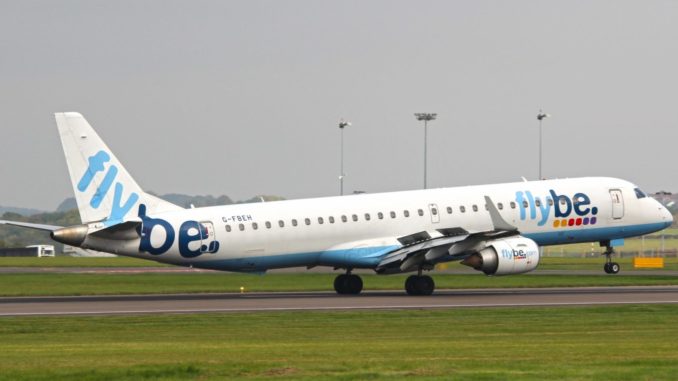 Flybe flight was able to land in Cardiff to get patients to hospital
Low-fares airline Flybe helped a group of Irish cataract patients keep their appointment for surgery in Wales on Sunday after the flight was initially cancelled.
The group were travelling to a hospital in Newport for vital cataract operations but their flight from Ireland to Cardiff was cancelled due to fog at Cardiff Airport.
A travel agent travelling with the group told the crew about the patients' situation and the crew persuaded Flybe operations to allow him to divert to Bristol to ensure the patients would make the appointments at St Joseph's Hospital in Newport which was being carried out on an HSE/EU scheme.
En-route to Bristol, the weather in Cardiff improved and the flight was able to land at its scheduled destination after all with all patients able to make it to the hospital.
Luke Farajallah, Chief Operating Officer said: "The safety of our passengers and crew is always our number one priority, however, wherever possible, Flybe will always do everything possible to ensure our passengers reach their destination without undue delay. Heavy fog in Cardiff on Saturday morning meant that the flight was unable to depart on time.
"Given the ongoing adverse weather conditions, it was agreed to divert the flight to Bristol and then transfer passengers by road to the Welsh airport. This was particularly important to those travelling to attend medical appointments.
"Happily, en route the weather cleared and the captain was pleased to advise passengers that they would be able to revert to their original route and land as scheduled in Cardiff. We are naturally delighted that the patients on board were able to attend their appointments as planned."