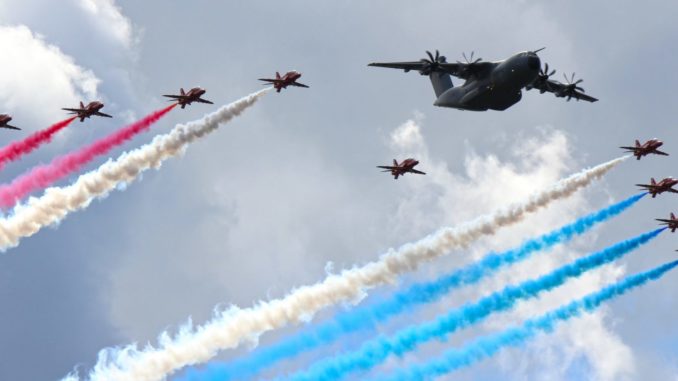 A BAe Hawk T1 belonging to the Royal Air Force Aerobatic Team (RAFAT) 'The Red Arrows' has suffered a tyre burst when landing at Farnborough Airport (FAB/EGLF).
According to local sources touched down around lunchtime today and during the landing roll of the Hawks main tyres burst.
Emergency services were called as a precaution but the jet was stopped safely and there were no injuries.
The airport was briefly closed while the aircraft was removed from the runway.
The Red Arrows are due to perform at the Wales National Airshow this weekend as well as the Goodwood Festival of Speed and other events.