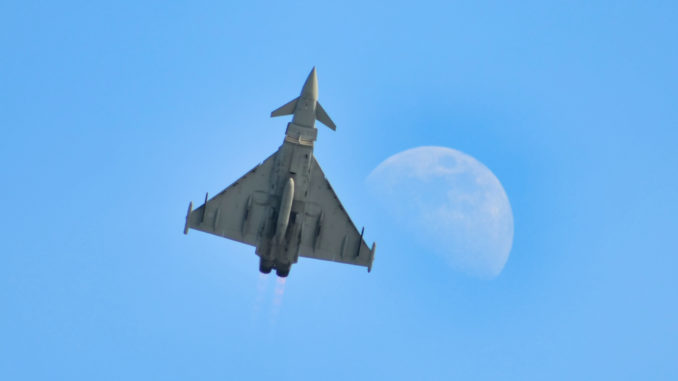 Members of the public in Essex, Hertfordshire, Cambridgeshire and London have reported hearing a sonic boom as RAF Typhoon aircraft raced to intercept a private jet over London.
Two Eurofighter Typhon aircraft launched from RAF Coningsby earlier today under the UK's Quick Reaction Alert (QRA) defence system in order to intercept the Jet after it was reported to be deviating from its flight path and behaving odd.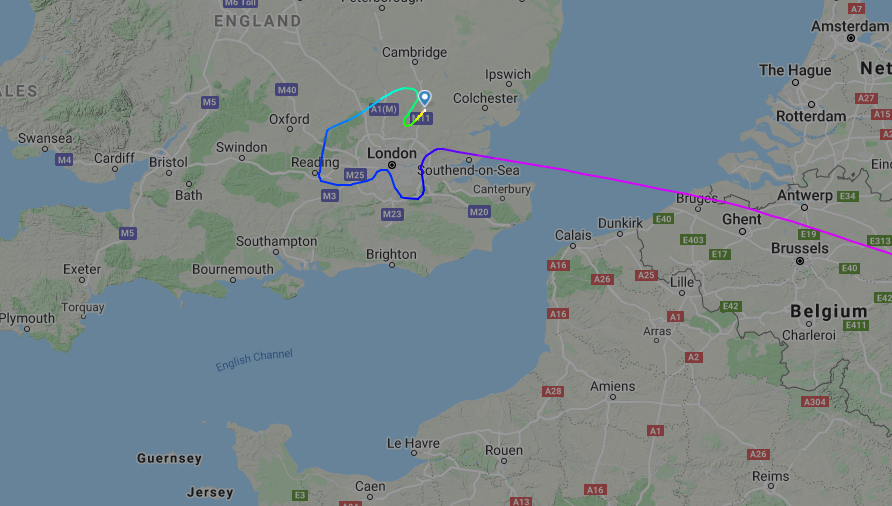 The jet, which came from Nurnberg, Germany, was escorted to London Stansted airport where it landed safely.
A spokesperson for Stansted Airport said: "The aircraft landed safely at 13:39 having been escorted by the RAF."
The aircraft is understood to be a Bombardier Global Express, D-AFAL.
RAF Typhoon jets are understood to have flown up to Mach 1.6 (1.6 times the speed of sound) in order to intercept the flight although they are capable of flying at twice the speed of sound, Mach 2.0 and above.
The QRA scenario is the only time the aircraft are allowed to fly supersonic over land.
D-AFAL continued onto its original destination of Birmingham after some checks.