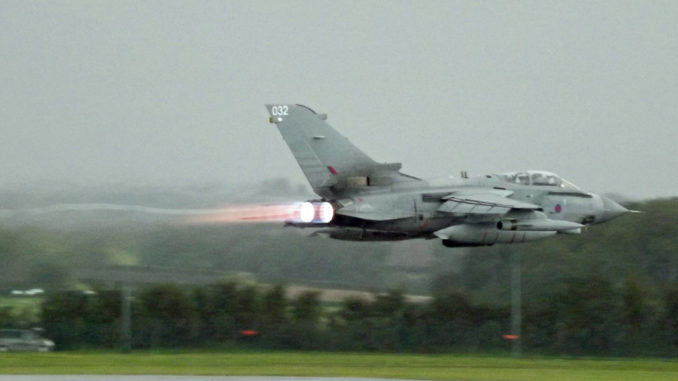 The Royal Air Force (RAF) will be carrying out a farewell tour of the UK next week as it marks the end of service for the Tornado fast jet.
The Panavia Tornado, affectionately known as "Tonka", has been in service with the RAF in various forms for nearly four decades and it was Britains front line Cold War fighter bomber. It saw its combat debut in 1991 during the Gulf War and proved an effective ground attack aircraft.
The last of the Tornados flew their final operational sortires on the 31st January, and the final GR4 variants flew back from RAF Akrotiri in Cyprus at the start of February officially handing over the reins of its duties to the latest generation Typhoons.
To mark their retirement a farewell tour will be launched from RAF Marham, the UK's last Tornado Base. It will take in sites key to the Tornados RAF history across 3 days.
February 19th
RAF Cottesmore
National Arboretum Memorial
DECA Stafford
RAF Shawbury
DECA Sealand
RAF Valley
BAE Warton
BAE Salmesbury
RAF Spadeadam
RAF Leeming
RAF Topcliffe
RAF Linton On Ouse
RAF Waddington
RAF Cranwell
RAF Conningsby
RAF Donna Nook
RAF Holbeach
February 20th
RAF Honington
IWM Duxford
RAE Bedford (Site of)
Cranfield Airfield
RAF Halton
RAF High Wycombe
RAF Benson
HQ Land Forces
MOD Boscombe Down
RAF Pembrey
MOD St Athan
Filton Aifield (site of)
MOD Abbey Wood
MOD Shrivenham
RAF Brize Norton
February 21st
RAF Leuchars
RAF Tain
RAF Lossiemouth