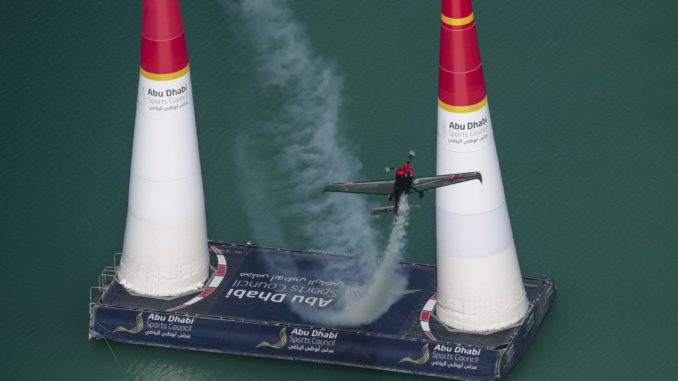 The season got off to a disappointing start for Britain's Ben Murphy in the first Air Race of 2019.
Blades Racing Team Pilot Ben was hoping to better his 2018 7th place but after qualifying 7th, he went out in the "Round of 14" losing out to Australian Matt Hall.
The result means that after one race, Ben is 13th overall.
The race in Abu Dhabi was eventually won by Japanese pilot Yoshihide "Yoshi" Muroya who beat Martin Sonka with a time of 53.780 compared to Sonka's 53.783.
2019 Masterclass Standings after Abu Dhabi
| Country | Pilot | Points |
| --- | --- | --- |
| JAP | Yoshihide Muroya | 28 |
| CZE | Martin Sonka | 22 |
| USA | Michael Goulian | 21 |
| FRA | Nicolas Ivanoff | 18 |
| AUS | Matt Hall | 14 |
| ESP | Juan Velarde | 13 |
| FRA | Mika Brageot | 12 |
| USA | Kirby Chambliss | 11 |
| CAN | Pete Mcleod | 5 |
| CZE | Petr Kopfstein | 4 |
| GER | Mathias Dolderer | 3 |
| FRA | Francois Le Vot | 2 |
| GBR | Ben Murphy | 1 |
| CHI | Christian Bolton | 0 |