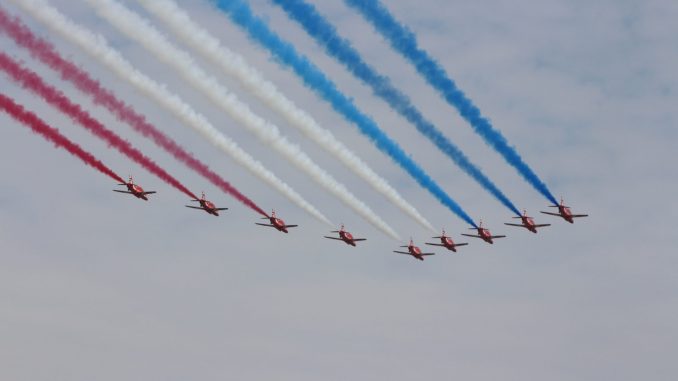 Met staff at air bases around the UK will be watching the weather reports with extra vigour this weekend as the forecasts for the London could scupper the planned flypast of military aircraft for the Coronation of King Charles III.
The Met Office is currently predicting cloudy and wet conditions for central London around the time of the expected flypast which is due just after 2pm.
Royal Air Force Air Chief Marshal Sir Michael Wigston said "it's 50/50" whether the flypast would go ahead based on current forecasts.
If it does go ahead the flypast should begin at 14:15 local time with more than 50 aircraft from the Royal Navy, British Army and Royal Air Force.
Aircraft will include the Red Arrows Bae Hawk, Typhoon and Lightning II fast jets, Airbus A400M, Voyager and C17 Globemaster III transport aircraft, Chinooks and Wildcat Helicopters and a Falcon 900 from the Royal Flight.