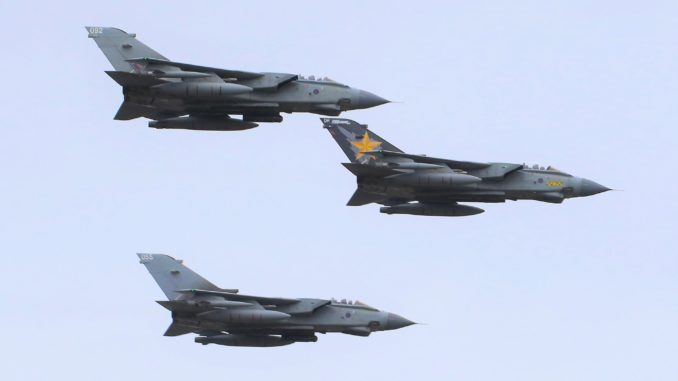 The Royal Air Force has said goodbye to the Panavia Tornado in a farewell tour of the UK which took place over the last 3 days.
Originally designed as a low-level penetration bomber and strike fighter for the Cold War, the Tornado has been in service with the Royal Air Force for almost four decades.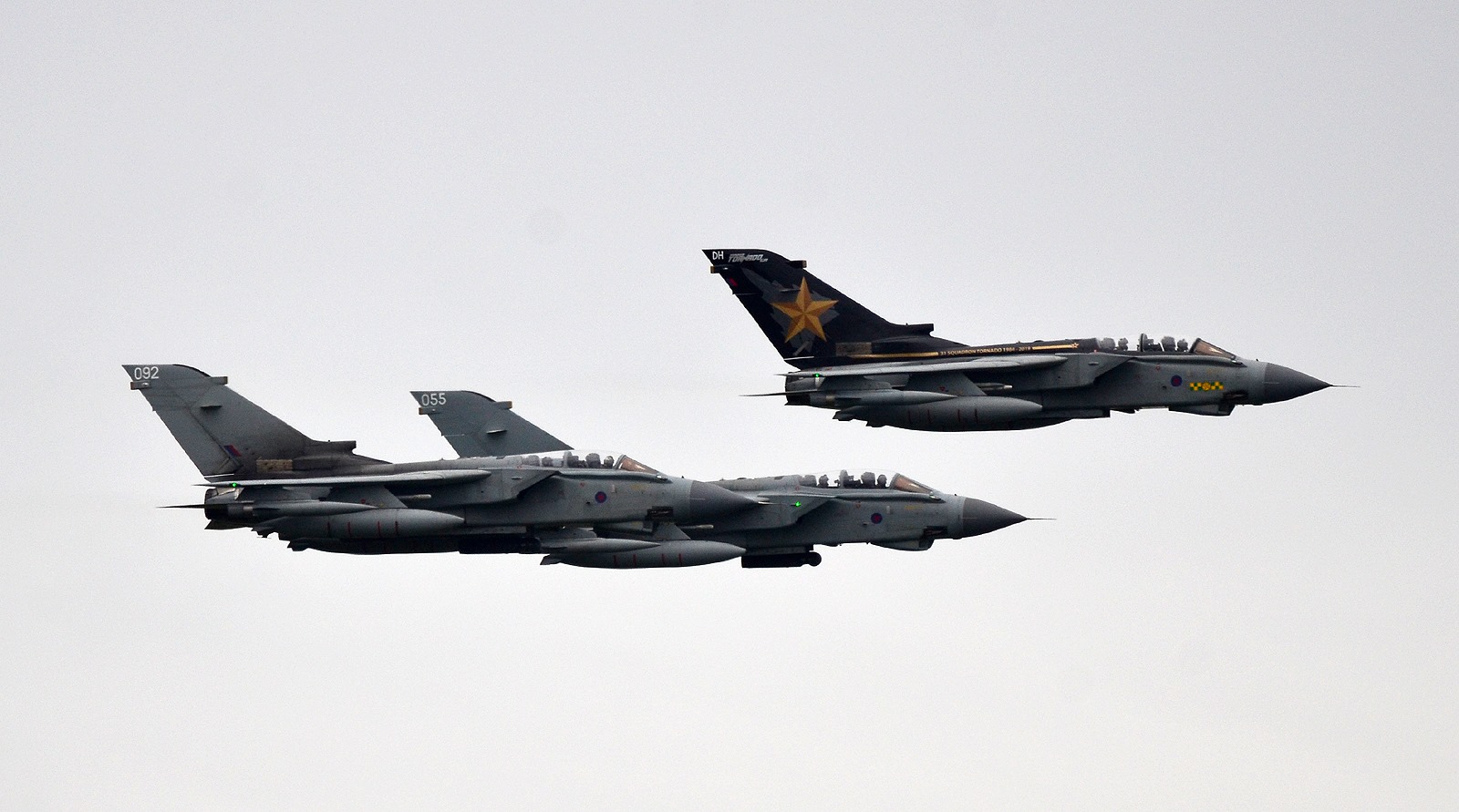 It first saw active service in the first Gulf War in 1991 but has been the RAF's premier strike aircraft in every conflict since its entry into service.
Its swept wing design and ground following radar meant it could fly fast and low, literally hugging the terrain to fly under air defences.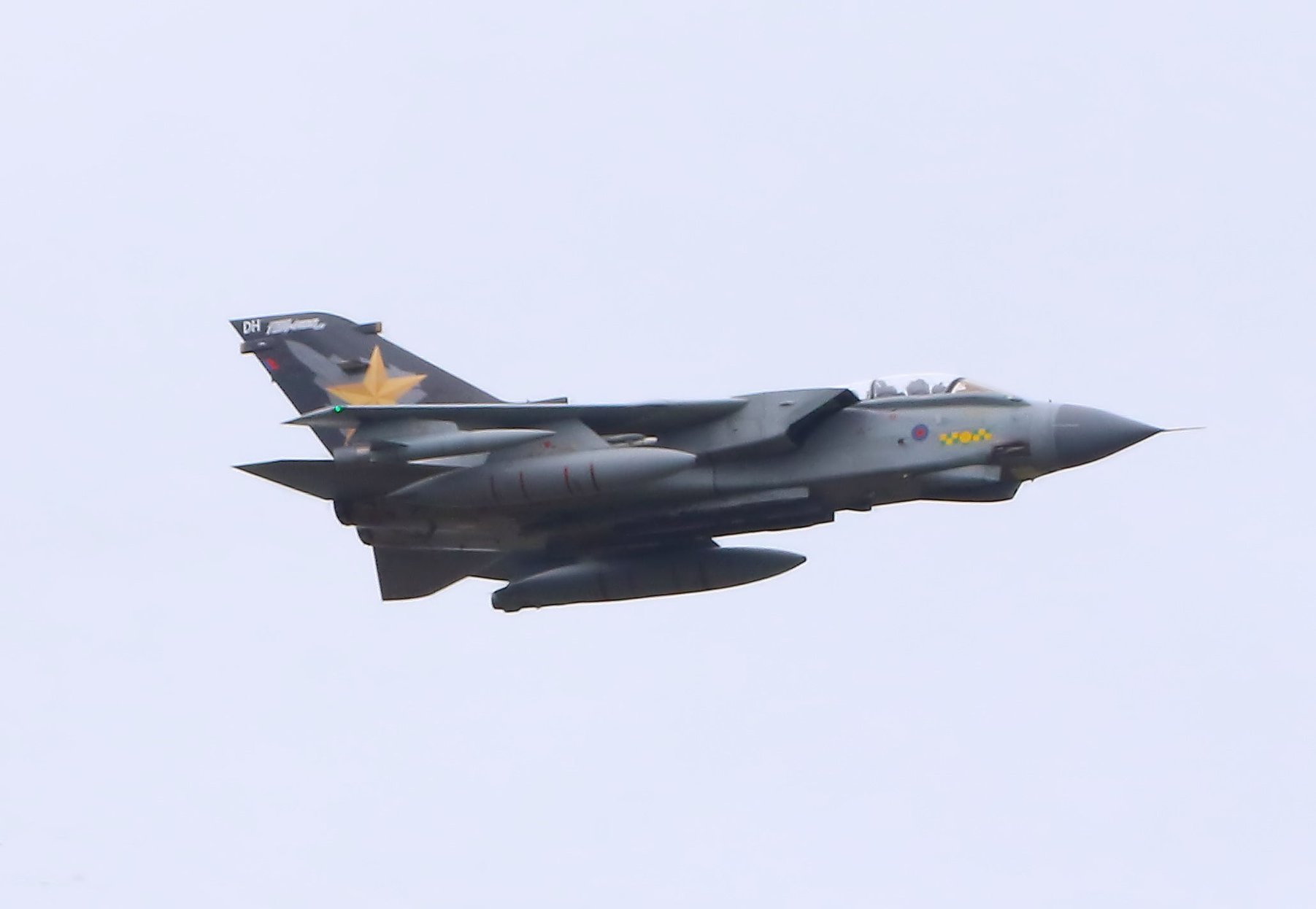 It was capable of carrying and delivering a huge range of weapons ranging from the WE.177 freefall nuclear bomb which would have been its early role through to the latest smart weapons such as laser guided JDAM bombs.
It will be replaced by Eurofighter Typhoon aircraft, which have now fully taken of the protection of UK's Airspace and the Lockheed Martin F35 Lightning II which had recently entered service.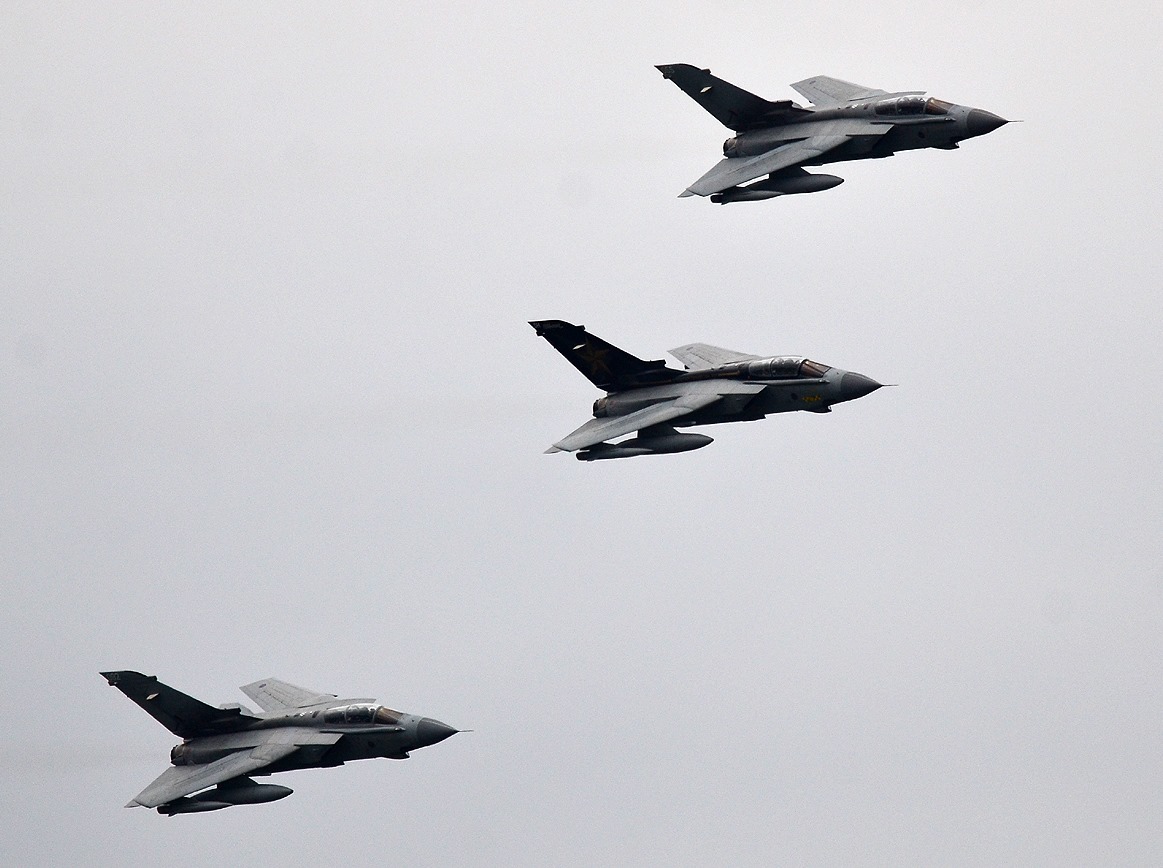 The Farewell tour saw three Tornados carry out flypasts at sights key to the aircraft's history such as MOD St Athan, Rolls-Royce Bristol, RAF Spadeadam, DECA Sealand, RAF Valley and of course, its key bases of RAF Marham, RAF Lossiemouth and Leuchars Station.