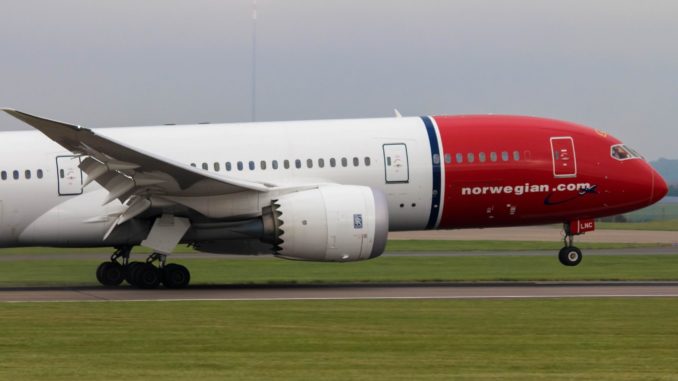 Troubled Scandinavian budget airline Norwegian Air Shuttle (DY/NAX) (Norwegian.com) has begun a supplementary reconstruction process under Norwegian law in an effort to prevent the company collapsing.
The move comes shortly after the airline's Irish subsidiary Norwegian Air International (D8/IBK) recently claimed protection from creditors under the Irish examinership rules.
Norwegian CEO, Jacob Schram said: "A supplementary reconstruction process under Norwegian law will be to the benefit of all parties and will increase the likelihood of a successful result. Our aim is to secure jobs in the company and to contribute to securing critical infrastructure and value creation in Norway,"
The airline has to focus on reducing its overall debt after the Norwegian government refused to step in and help the airline with further loan guarantees.
It plans to start reducing the size of its fleet which contains modern Boeing 737-800, Boeing 737 Max 8 and Boeing 787 Dreamliner aircraft.
The goal is to make the airline more attractive to investors as it prepares for the post-covid airline market.
Schram added: "We will be ready to meet the competition for customers after the COVID-19 pandemic,"
In addition to Dublin based Norwegian Air International, Norwegian Air Shuttle also has a UK subsidiary based at Gatwick, Norwegian Air UK (DI/NRS).