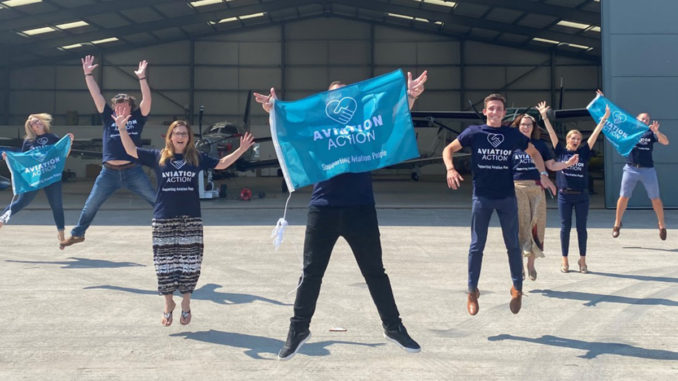 Run the Runways will see airport staff from Aberdeen, Glasgow, and Southampton run or walk the length of various UK runways as well as one in Finland.
The charity fundraiser, organised by Aviation Action, will run throughout the month of December and includes 31 different airports.
Seven participants from the three airports (ABZ, GLA, SOU) will tackle the 799m length of Barra on 12 December, the Isle of Man's 1,909m runway on 15 December, Liverpool's 2,285m on 19 December as well as numerous others.
However, on 25 December the team will be taking on the 3,003m long runway of Lapland's Rovaniemi Airport.
However, on 25 December the team will be taking on the 3,003m long runway of Lapland's Rovaniemi Airport. Rovaniemi Airport, which is in Northern Finland and has the Arctic Circle crossing the runway, serves many UK holiday travellers, particularly over Christmas time.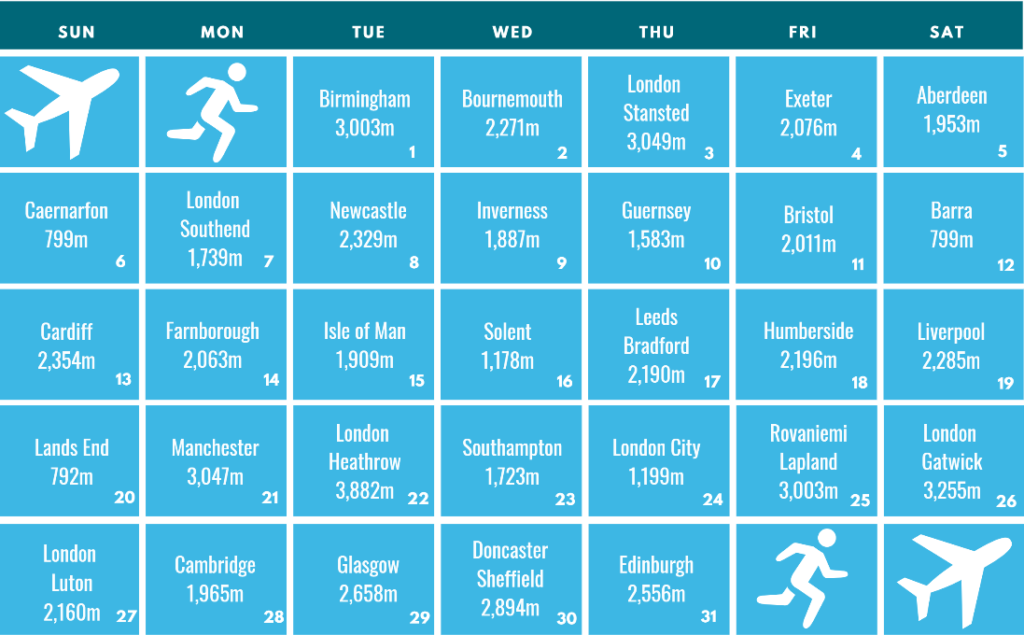 Aviation Action is a mental health and support charity for those working in the aviation industry. Run by volunteers, it says it aims to offer help to colleagues in the aviation sector "whether they are facing troubles both personally or professionally".
Chris Wild, Founder of Aviation Action said; "Aviation Action wanted to create an event that would raise awareness of the charity whilst promoting exercise to improve our supporter's wellbeing.
"We are delighted that all AGS airports are getting involved and we are really thankful to them for helping us raise funds which will be put directly into supporting our colleagues in the aviation industry who are experiencing one of the most challenging years in their careers."
One of the participants, Robert Paterson from Aberdeen International Airport, said: "It has been an incredibly difficult year for aviation, so we wanted to help those in need by taking part in this challenge.
"It is great we are able to join aviation colleagues across the country also taking part."
Meanwhile, taking part from Southampton Airport, Gemma Young said: "This challenge will help benefit those in need throughout the aviation industry thanks to the work done by Aviation Action.
"I'm looking forward to being part of Run the Runways."