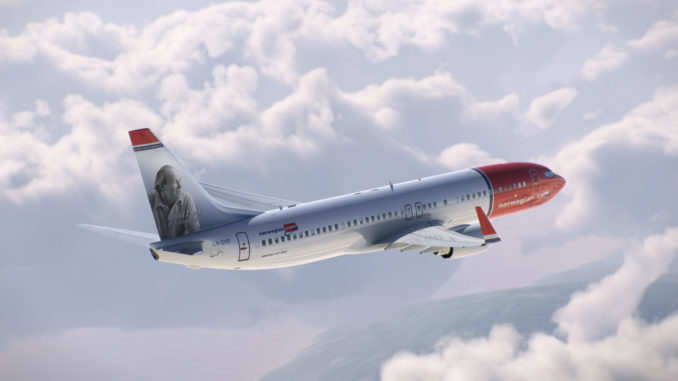 Norwegian Air Shuttle has that it has initiated an Examinership process relating to its Irish subsidiary Norwegian Air International Limited (D8/IBK).
The Dublin airport-based business now has protection from Creditors for 100 days allowing the airline to reorganise its finances which will include 'right-sizing' the fleet and to secure new capital for the subsidiary.
Norwegian says it initiated the process in Ireland as the majority of assets in that airline are held in Ireland and it in the interests of shareholders.
The move comes as a direct result of the Norwegian Government's decision to withhold further support for Norwegian Air Shuttle as it deals with the ongoing COVID-19 pandemic.
Jacob Schram, Norwegian CEO, said: "Seeking protection to reorganise under Irish law is a decision that we have taken to secure the future of Norwegian for the benefit of our employees, customers and investors. Our aim is to find solutions with our stakeholders that will allow us to emerge as a financially stronger and secure airline."
In Ireland, Examinership is a process whereby the protection of the Court is obtained to assist the survival of a company. It allows a company to restructure with the approval of the High Court.
The examiner has a fixed period of 70 days, which can be extended to 100 days, in which to prepare a 'scheme of arrangement', which must be approved by at least one class of creditors of the company. The court can then approve the scheme provided it can be shown that the scheme provides for the survival of the company and the whole or part of its undertaking and that it is not unfairly prejudicial to any creditors.
Mr Schram added, "Our intent is clear. We will emerge from this process as a more financially secure and competitive airline, with a new financial structure, a rightsized fleet and improved customer offering,".
Norwegian Air International currently has a fleet of 26 aircraft including 24 Boeing 737-800 and 2 Boeing 737 Max 8.
Despite being based in Dublin, it doesn't have an aircraft base there. Instead it operates across Europe from bases including Alicante, Billund, Helsinki, London Gatwick and Malaga.