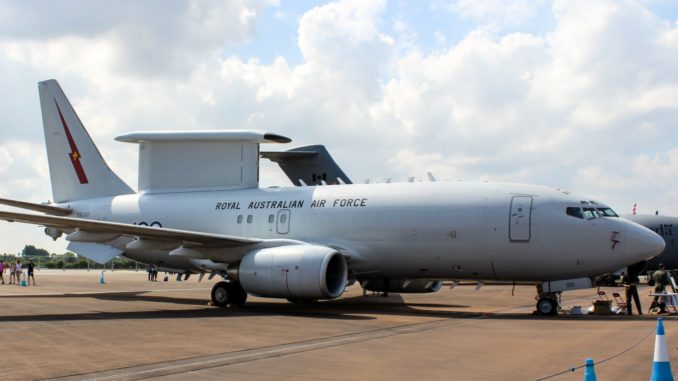 RAF Lossiemouth in Scotland has been announced by the Ministry of Defence (MoD) as the UK's home for the E-7 Wedgetail Airborne Early Warning & Control Aircraft (AEW&C) aircraft.
The MOD placed an order for five of the Boeing 737-700NG based surveillance aircraft in 2019 will replace the Boeing E-3D Sentry AWACS aircraft based at RAF Waddington which have been in service since the early 1990s.
Boeing E7 Wedgetails carry a Northrop Grumman electronically scanned array radar system with 360 degrees of scan up to 300nm. The type has been in service with the RAAF since 2009 and has already been proven in combat in the fight against ISIS.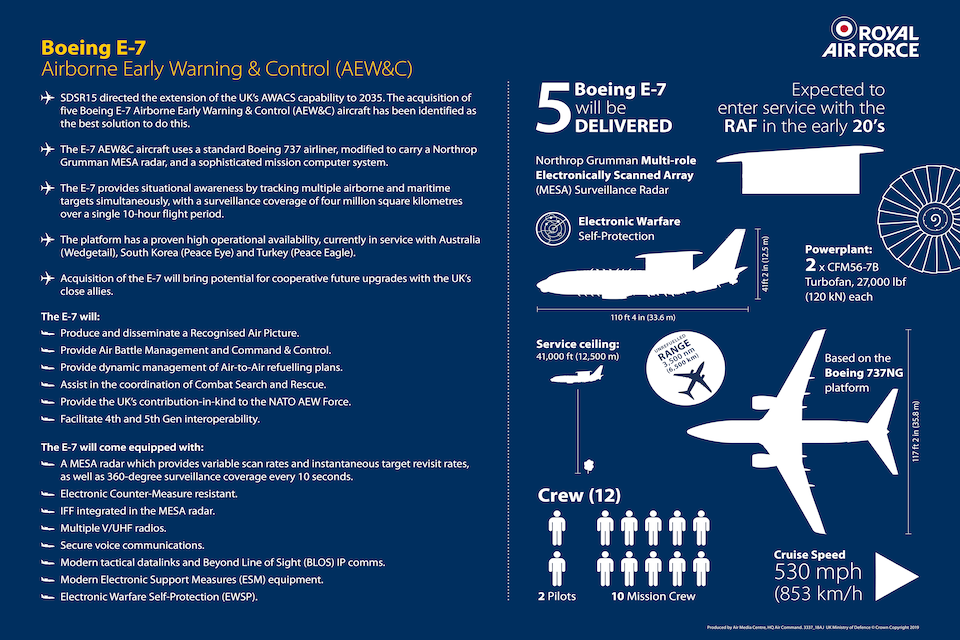 The Wedgetail will be co-located alongside the P-8A Poseidon Maritime Patrol & Submarine Hunter aircraft, also based on a Boeing 737, which has already entered service at RAF Lossiemouth.
Operating both 737 based aircraft will allow the MoD to take advantage of the new £100m state-of-the-art facility that has been built at RAF Lossiemouth and also the recent £75m runway upgrade.
Minister of State for Defence, Baroness Goldie said: "Scotland's proximity to the waters and skies of the North Atlantic is of crucial importance to the UK's and NATO's security – this is why important military bases such as HMNB Clyde and RAF Lossiemouth are located here."
"Defence's latest decision to base the E-7 Wedgetail at RAF Lossiemouth demonstrates our commitment to investing in Scotland, and will complement and expand upon the success of Typhoon fast jet and submarine hunting Poseidon operations."
The first E-7 Wedgetail aircraft are due to arrive in the UK in 2023.