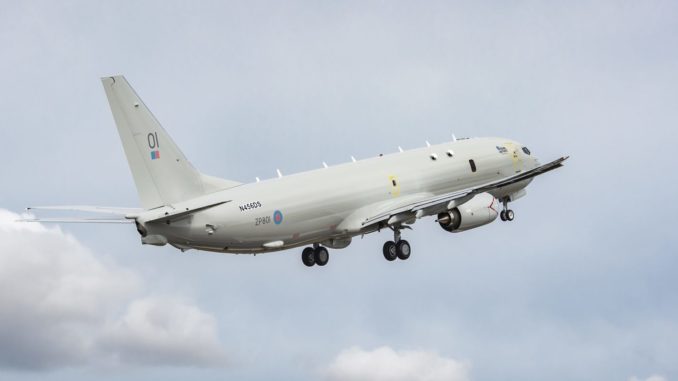 The first Boeing P-8A Poseidon for the Royal Air Force has taken its first flight from Renton, Washington.
The maritime poatrol aircraft, designated ZP801, took off and underwent a 90-minute test flight from the Boeing factory at Renton during which the aircraft underwent key testing.
The aircraft has now moved to the next phase in its delivery program, the installation of military systems.
The Boeing P-8A Poseidon will be the RAF's maritime surveillance, anti-submarine warfare and anti-ship warfare aircraft.
THe UK has not had a dedicated maritime patrol aircraft since the Nimrod was withdrawn from service in 2011.
The type will also be involved in the protection of the UK's nuclear deterrent and Queen Elizabeth class aircraft carriers.
"This is a great milestone in the UK P-8A Poseidon's journey to the UK, as we are one step closer to its arrival in Scotland," said Air Commodore Richard Barrow, the senior responsible owner for the UK's P-8A program. "The platform will enhance the UK's maritime patrol capability with advanced, state-of-the-art technology."
ZP801 is the first of Nine P-8A Poseidon aircraft for the Royal Air Force.