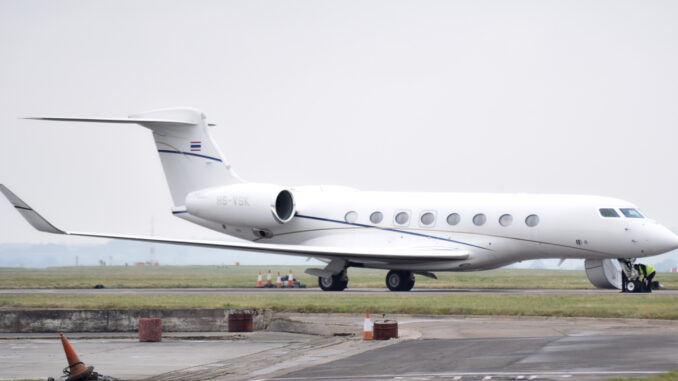 On the 21st of January 2019, Cardiff City footballer Emiliano Sala died when the plane he was travelling from Nantes to Cardiff in crashed in the English Channel.
The aircraft was a small twin-engined private aircraft flown by pilot John Ibbotson in a hastily arranged charter flight, arranged by a friend David Henderson.
Ibbotson, who also died in the accident, did not have a commercial pilot's licence, something which Henderson knew.
As a result, the flight was an illegal charter flight and as well as the loss of two lives, Henderson was given an 18-month prison sentence for arranging it.
This event along with others less high profile has prompted the Air Charter Association (ACA) to have a world Fly Legal Day every year on the 21st of January to raise awareness of illegal charter flights and promote safety.
The ACA says that an illegal charter as an unlicensed aircraft charter operation – the operator does not have an AOC (Air Operator Certificate); these are private aircraft so for any flights operated on such aircraft, there must legally be no payment.
Speaking about Fly Legal Day Glenn Hogben, the ACA's chief executive said: "Commercial flights are carried out for reward and private flights are not. Only companies holding an air operator's certificate (AOC) may fly commercial operations. Illegal charters are flown on private aircraft where the operator doesn't have an AOC and is not legally entitled to accept payment for the trip."
Using an ACA member for charter and one that has the right to operate commercially not only increases your safety but also means you are insured and the airline is complying with the law.
One area of charter flying which has grown in popularity is flight sharing. This is where a pilot "shares" the cost of his or her flight with paying passengers. Whilst the CAA has deemed this legal provided no profit is made, some argue that the pre-planning of flights that people that anyone can book puts it into the grey area of actually providing a service for reward, not for cost sharing.
The ACA says you can avoid illegal charters by following its tips:
Use accredited members of The ACA to book and operate your flight
Discuss the requirements with an accredited charter broker
Check the operator's licences: Air Operator Certificate (AOC), Certificate of Airworthiness and Insurance – don't be afraid to ask for copies, they are readily available
Check your pilot is correctly qualified
Trust your instincts – if it sounds too good…
You can also find accredited ACA Charter members in their Directory.