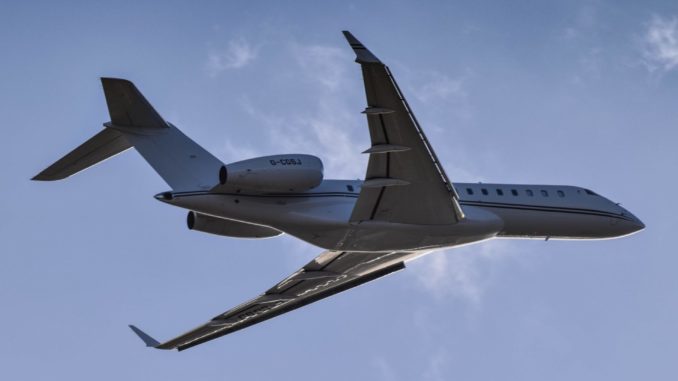 Vice President of Florida Jet Charter shares her charter tips!
For the last 14 years, Kelle Goodwin has been the Vice President of Florida Jet Charter. She has over 25 years of experience in the industries of travel and aviation. Her past experience includes working for both American Express Corporate Travel and Duncan Aviation. She is a master in company charter operations and an avid travel lover who loves to share her tips and knowledge of the trade with others.
Whether you're travelling in the US, or the UK for a big industry convention, a stag or hen party, or simply a big dream vacation, charter flights are a great way to get right to your destination. There are a lot of differences in the experiences when you fly with a charter airline compared to a commercial one, many that you might not know. Here are some tips to help you get the most out of a charter flight based on those differences.
Book a Charter Jet to Suit Your Group
When you book a charter flight, there are a variety of sizes of charter jets that you can book, which will affect the price of the flight. This is because charter jets tend to charge per flight, not per passenger like commercial airlines do. So if you have a budget it is a good idea to pick a charter jet that is the minimum size needed.
On the other hand, if you want to book a flight for a dream trip, you can book a larger charter jet that offers a more luxurious layout — a living room area, reclining seats, or even beds you and your fellow passengers can use to nap during your flight so you can arrive fully rested (or to recover on the way home).
Travel Light to Save Money & Space
It's always a good idea to travel as light as possible, and thankfully flying on a charter aircraft makes it easy. It's not like flying to go on a ski trip, fishing trip, or golfing trip — you won't be taking a lot of bulky equipment with you.
You can get away with a single duffle bag with your toiletries and necessary clothing, and that's it. Travelling light in this way might allow you to book a smaller charter jet, as some have luggage limits depending on the size of the luggage compartments on board.
Bring Your Own Alcohol for Personal Taste
When you're shopping around for a good charter company, look into whether or not they allow you to bring your own alcohol on board to use on the flight. Many private charter jets do allow this, but some alcohol consumed on board must be served by the flight crew.
Bringing your own alcohol on a business trip allows you to cater to the tastes of any clients you might have with you. If you're on a dream pleasure trip, you can take advantage of the ability to enjoy your favorite drinks on the flight there. It's a great way of making the flight part of the vacation, not just the bare necessity to get to the UK.
Renting Out Empty Seats to Save Money
Even if you're planning a dream luxury trip to the United Kingdom, it's always a good idea to save money where you can. If you're travelling for business it's probably even more necessary, but thankfully there are ways you can save money with some private charter companies that are set up like AirBnB.
Some charter companies will allow the person or company that booked a flight to rent out any empty seats to other people to recoup some of the cost — remember, they usually charge a flat rate per flight, not per passenger. If you try and find a charter flight, be sure to look for some great deals. If you are the one booking the flight initially you can rent them out to lower the cost.
Bring a Bigger Group to Save Time
If you want to save money, smaller charter jets can be cheaper but present a potential problem. If the flight to the UK is far enough, smaller jets will have to stop to refuel and won't be able to make it in one shot, adding more time to your trip each way. Having a bigger group might save you that time, so you can share your trip to the United Kingdom by adding more clients, employees, friends, and family.