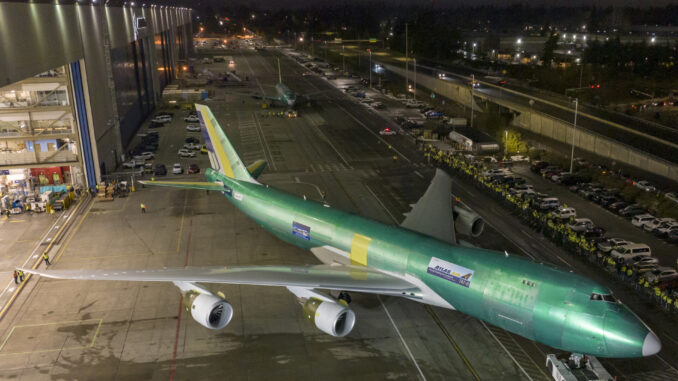 The final Boeing 747 to ever be made has rolled out of the Everett plant in Washington state this morning marking the end of more than 50 years of continuous production.
The Boeing 747-8F is the 1,574th Boeing 747 to be built and the freighter aircraft will be delivered to Atlas Air early in 2023 after the finishing touches are made to the aircraft.
Production of the Boeing 747 Jumbo Jet began in 1967 and continued through 54 years up with variants going from the Boeing 747-100, -200, -300, -400 and the latest -8i and -8F.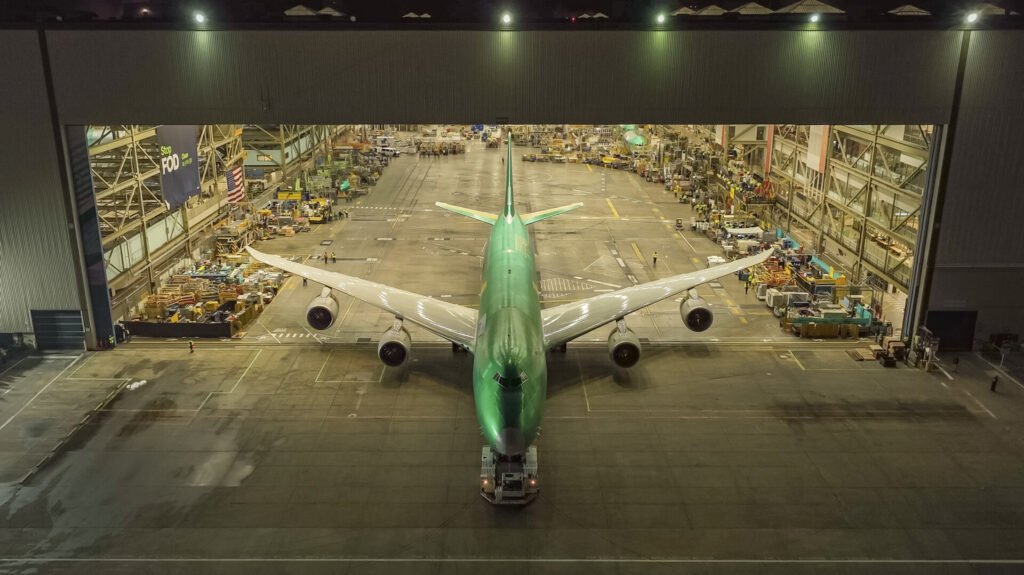 Kim Smith, Boeing Vice President and general manager, 747 and 767 Programs said "For more than half a century, tens of thousands of dedicated Boeing employees have designed and built this magnificent airplane that has truly changed the world. We are proud that this plane will continue to fly across the globe for years to come,"
The Boeing 747 has been replaced at most airlines with more efficient twin-engine airliners such as Boeing's own 777 and 787 product line with British Airways, once the largest operator of Boeing 747-400s, having retired its entire fleet.
It was designed by Joe Sutter who died in 2016 at the age of 95.