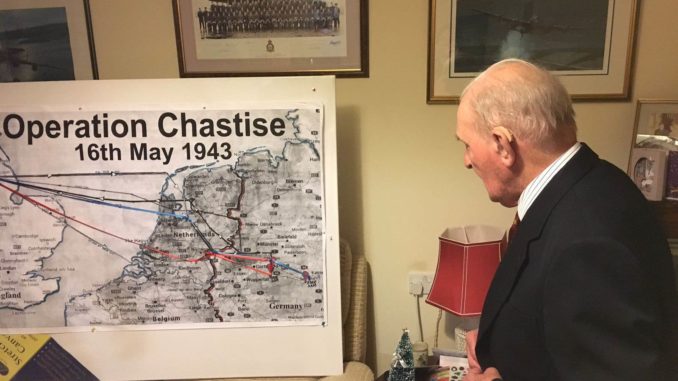 The last British member of 617 Squadron, Johnny Johnson has passed away peacefully surrounded by his family at the age of 101.
George Leonard "Johnny" Johnson was born on the 25th of November 1921 and joined the Royal Air Force in 1940.
In 1943 he was selected to be part of 617 Squadron at RAF Scampton and to take part in Operation Chastise, more commonly known as the Dambuster Raids.
He finally retired from the RAF in 1962 as a Squadron Leader and became a teacher in Torquay where he lived with his wife Gwyn until she passed away in 2005. He also became a local councillor for the conservative party.
A campaign was launched for Johnny to be given a knighthood, a campaign that was backed by Carol Vorderman, which ultimately failed but he was made an MBE.
George "Johnny" Johnson 1921 – 2022