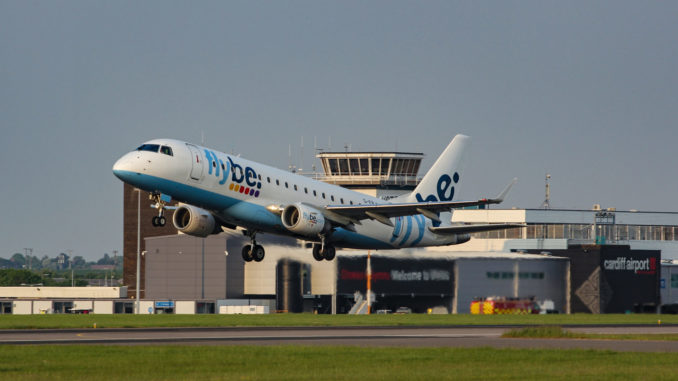 Cardiff Airport (CWL/EGFF) has reported strong late summer growth with 178,681 passengers using the airport in September.
The number represents a 7% increase on the same period last year at Wales' national airport bringing the passenger figure for the last 12 month period to 1.56m.
2018 has seen a number of key launches for Cardiff Airport including the Qatar Airways daily service to Doha, a route that has seen promising load factors for both passengers and cargo.
Looking to next year, Ryanair recently announced it is doubling the routes it operates to four for summer 2019 and both Tui and Thomas Cook have added new holiday destinations including Naples, Dubrovnik and Hurgharda.
Deb Barber, CEO of Cardiff Airport, said: "As we wrap up the busiest summer in ten years and look forward to the next season of flying, it's promising to see passenger figures continuing to grow.
"Our airlines, like Flybe for example, are continuing to respond to this contagious confidence by adding more and more capacity to popular routes like Glasgow, Edinburgh and Paris.
"With strong monthly results such as September's 7% increase and 8% passenger growth for the rolling 12 months, we are well on track to deliver the double digit growth projected at the beginning of the year.
"Our work continues to deliver a sustainable airport business which encompasses a diverse portfolio of products and services, but, more than anything, we are passionate about flying the flag for Wales and proudly acting as a key gateway to the UK for international visitors."
It isn't all great news though as it looks like Flybe has dropped its Berlin & Dusseldorf routes from Cardiff, instead focusing on increasing its domestic services to Scotland as well as some services to France. Iberia Express have also stated that they wont be flying from Cardiff in 2019. The Spanish carrier operated a Madrid service in the summer this year.
Cardiff Airport is still some way off its target of 3 million passengers by 2020 and will need to increase its growth rate way into decent double figures if it wants to achieve this.
The airport recently released its draft masterplan for its vision to 2040. That included an increased focus on freight, a new terminal and better access roads.