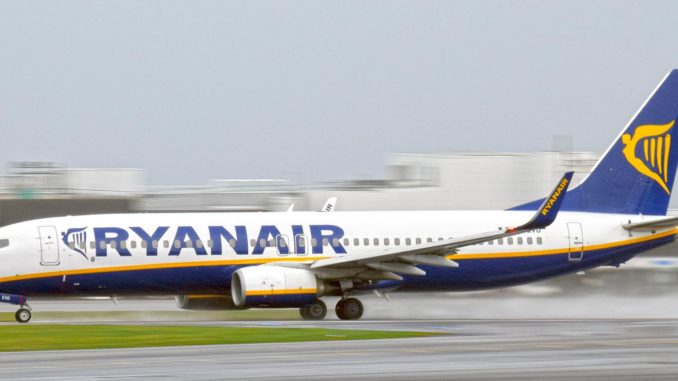 Irish budget airline (FR/RYR) is increasing its presence at Cardiff Airport for Summer 2019 as it doubles the number of routes to 4.
In addition to the recently announced route to Malta (MLA/LMML) it will also fly to Barcelona (BCN/LEBL) in Spain from April 2019.
The airline already flies to Tenerife South and Faro from Wales' national airport and the new routes mean that the Summer 2019 schedule will be:
Barcelona (twice-weekly)
Malta (twice-weekly)
Faro (twice-weekly)
Tenerife South (weekly)
Ryanair's Robin Kiely said: "We are pleased to launch our Cardiff Summer 2019 schedule with 4 routes, including 2 new routes to Barcelona and Malta, as we double our Cardiff traffic. Welsh customers can now book flights to the sunshine as far out as October 2019, all on the lowest fares"
Deb Barber, CEO of Cardiff Airport, said: "It's great to see that Ryanair continues to recognise the potential that exists to build on its offering at Cardiff Airport, having already announced a new route to Malta from April 2019. Furthermore, we are very pleased by today's announcement that Ryanair will begin operating regular, low-cost flights to Barcelona from next summer – the ideal destination for a city break or beach holiday in the sun.
"The announcement of two new routes in as many months means that Ryanair has now doubled its choice of destinations for Summer 2019."
The increase in routes is result of strong demand on existing routes at an airport where the low-fares airline doesn't compete with budget rival Easyjet. This has led some analysts to suggest it is only a matter of time before Cardiff becomes a Ryanair base potentially taking traffic away from neighbouring Bristol Airport which currently enjoys high passenger numbers from the South Wales area, largely due to historically limited choice at Cardiff Airport.