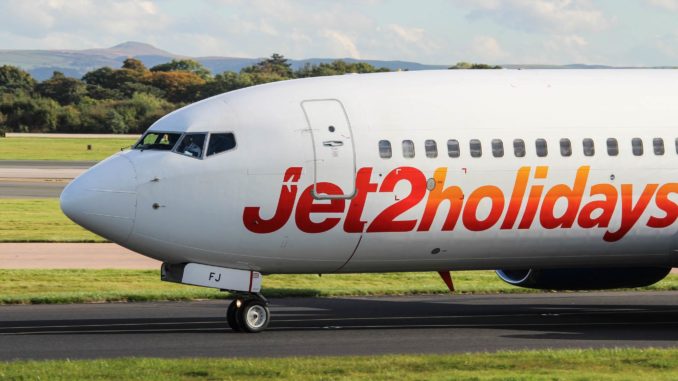 Chloe Haines (26) has pleaded guilty to endangering an aircraft and assault by beating at Chelmsford Crown Court today.
The case relates to an incident on a Jet2 flight from Turkey which caused it to be intercepted by RAF Typhoon Aircraft and to be diverted.
Ms Haines has ready been banned from Jet2 for life and invoiced £85,000 for the costs to the airline.
Her defence barrister put forward the defence that Ms Haines was "clearly troubled". intimating that she had a problem with alcohol but denied a charge of drunkenness on an aircraft as the charge of endangering an aircraft was the more serious one.
Speaking shortly after the incident Steve Heapy, CEO of Jet2.com and Jet2holidays has today said: "Miss Haines' behaviour was one of the most serious cases of disruptive passenger behaviour that we have experienced. She must now face up to the consequences of her actions, and we will vigorously pursue to recover the costs that we incurred as a result of this divert, as we do with all disruptive passengers. As a family friendly airline, we take an absolutely zero tolerance approach to disruptive behaviour, and we hope that this sobering incident, with its very serious consequences, provides a stark warning to others who think that they can behave in this fashion."
The judge warned Haines that all sentencing options were open when she returns to be sentenced on 24th January.
Endangering an aircraft is punishable by up to 5 years in prison and an unlimited fine.