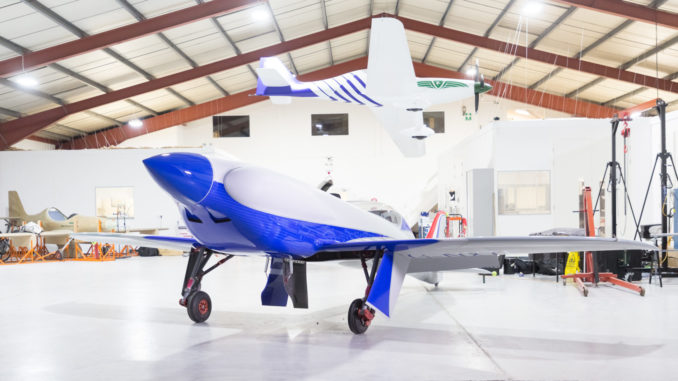 Rolls-Royce has unveiled the aircraft it plans to use to attempt to set a speed record in excess of 300mph in 2020.
The aircraft is part of a Rolls-Royce project dubbed ACCEL (Accelerating the Electrification of Flight) was unveiled at Gloucestershire Airport and will now be fitted with its electrical propulsion system which Rolls-Royce described as "ground-breaking".
Rob Watson, Director of Rolls-Royce Electrical said: "Building the world's fastest all-electric aircraft is nothing less than a revolutionary step change in aviation and we are delighted to unveil the ACCEL project plane. This is not only an important step towards the world-record attempt but will also help to develop Rolls-Royce's capabilities and ensure that we are at the forefront of developing technology that can play a fundamental role in enabling the transition to a low carbon global economy."
it will feature the most power-dense battery pack that has ever been assembled for an aircraft and it could provide enough power for 250 homes or, more importantly, to fly 200 miles on a single charge.
It is made up of 6,000 cells which are packaged to minimise weight and maximise thermal protection which is coupled with an advanced cooling system to ensure optimum performance by directly cooling cells.
The three axial motors that power the propeller will provide a continuous power output of 500hp.
Chris Harris, CEO, YASA said: "YASA's electric motor technology is ideal for powering electric flight – the advantages we see on the road are amplified in the air where reducing size and weight for a given power and torque is even more important. We share the same passion for engineering as the team at Rolls-Royce and are delighted to partner with them on ACCEL, a project that's ushering in a new age of sustainable, electric flight."
Speaking about the plans Business Minister Nadhim Zahawi said: "The UK has a proud heritage and enviable worldwide reputation for advances in aviation technology. The electrification of flight has the potential to revolutionise the way we travel and transform aviation for decades to come – ensuring we can travel worldwide while maintaining a low carbon footprint. Backed by Government funding, Rolls-Royce is pushing the boundaries even further, and this new innovation could become the fastest electric plane ever."
Known as ionBird, the aircraft is planned to make an attempt at the record in Spring 2020.