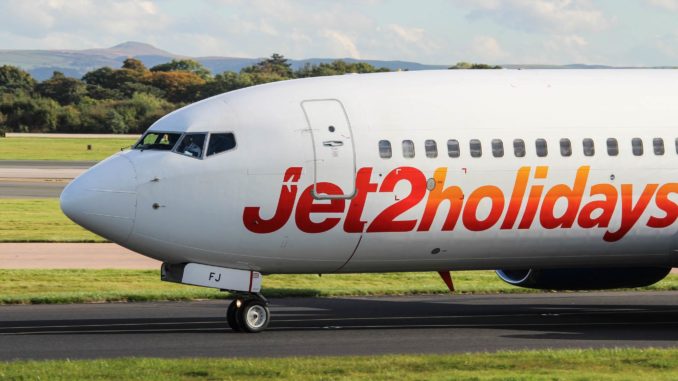 The case of drunk passenger Chloe Haines, who tried to open a door mid-flight on a Jet2 aircraft, has been sent to the Crown Court by Chelmsford Magistrates.
Ms Haines (26) has been charged with assault and a reckless or negligent act in a manner likely to endanger aircraft or people in an aircraft.
As the latter charge can carry a prison sentence of up to 5 years Katharine Houghton, prosecuting, said that matter was too serious to be heard in a Magistrates Court so must go to Crown Court.
The incident occurred on a Jet2 flight on the 22nd June this year when it is alleged that Ms Haines was drunk and had to be restrained by Cabin Crew after attempting to open the door.
The incident resulted in the RAF scrambling its Quick Reaction Alert (QRA) Typhoon aircraft to intercept the flight.
Ms Haines appeared in court and spoke only to confirm her name and did not enter a plea. She was granted bail on the condition that she does not enter any UK airport and will next appear at Chelmsford Crown Court on the 18th December.
Jet2 have already sent Ms Haines a bill for £85,000 and has banned her from all Jet2 flights for life.