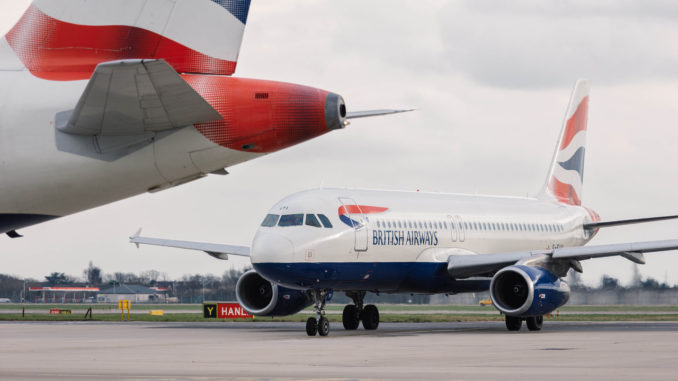 British Airways (BA/BAW) has committed to all of its flights within the UK being Carbon Neutral from now onwards.
The scheme, which came into force on the 1st January 2020, will use Carbon Offsetting as an interim measure while the airline works with partners to develop long-term solutions to help it meet the goal set by its parent company International Airlines Group (IAG) to become Net Zero by 2050.
The airline says that passengers on its domestic network, which operates primarily from London to the North of England and Scotland, will have their carbon emissions offset by British Airways and invested in the high quality, verified carbon reduction projects around the world. 
Alex Cruz, British Airways' Chairman and Chief Executive, said: "We know that air travel continues to grow, but we also know that our future has to be sustainable. Solving the complex issue of climate change requires a multifaceted response, and offsetting emissions on all flights within the UK is just one step that we are adopting to reduce our environmental impact while more solutions to decarbonise are found. Our emissions reductions projects are carefully chosen to ensure they are proven and deliver real carbon emissions reductions as well as economic, social and environmental benefits. ​
"We continue to invest heavily in new aircraft that are 25% to 40% more fuel efficient than the aircraft they replace. We are also leading the way in the development of sustainable aviation fuel and have signed a partnership with renewable fuels company Velocys, to build a plant which will convert household and commercial waste into renewable sustainable jet fuel to power our fleet, a first for the UK and the first time an airline has done this in Europe."
The scheme will affect around around 75 flights per day from UK airports.
British Airways passengers flying beyond the UK can optionally choose to offset their Carbon Emissions by using British Airways Fly Carbon Zero Tool.