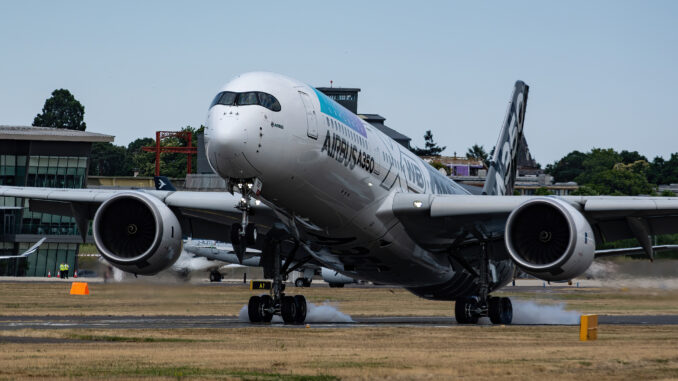 European airframer Airbus delivered 60 aircraft to 38 customers in October 2022 making the net year-to-date delivery figure 495 aircraft to 72 customers.
Single-aisle deliveries included 26 A321neo, 21 A320neo, 4 A220-300 and one A220-100. Widebody deliveries consisted of 4 A350-900, 1 A350-1000, 2 A330-900neo and one A330-300.
The airframe also received orders for 177 aircraft in October including 59 aircraft for British Airways' parent company, International Aviation Group (IAG) and British holiday airline Jet2.
The data comes as Airbus ramps up delivery of single-aisle airliners in Asia with the opening of a new Final Assembly Line (FAL) in Tianjin, China for Airbus A321 airliners.
George Xu, Airbus Executive Vice President and Airbus China CEO. "The commissioning of the first A321 aircraft underlines Airbus' commitment to China, marking a new milestone in the industrial cooperation with our Chinese partners."