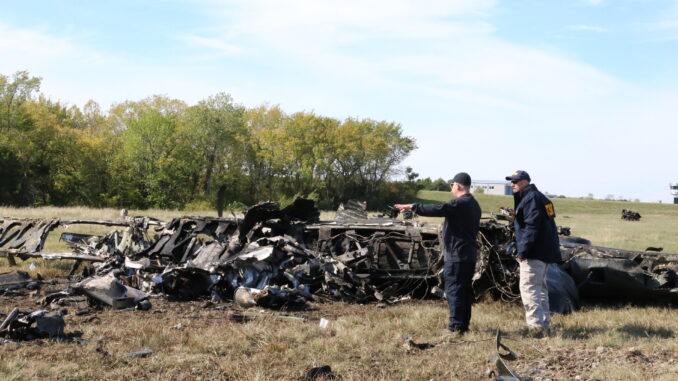 The National Transportation Safety Board (NTSB)have released the first images from the site of the fatal mid-air collision which happened at Dallas Executive Airport at the weekend.
The crash happened when a Bell P-63F King Cobra collided with a Boeing B17G Flying Fortress at a display operated by the Commemorative Air Force (CAF) causing both aircraft to crash into the ground and killing all six on board.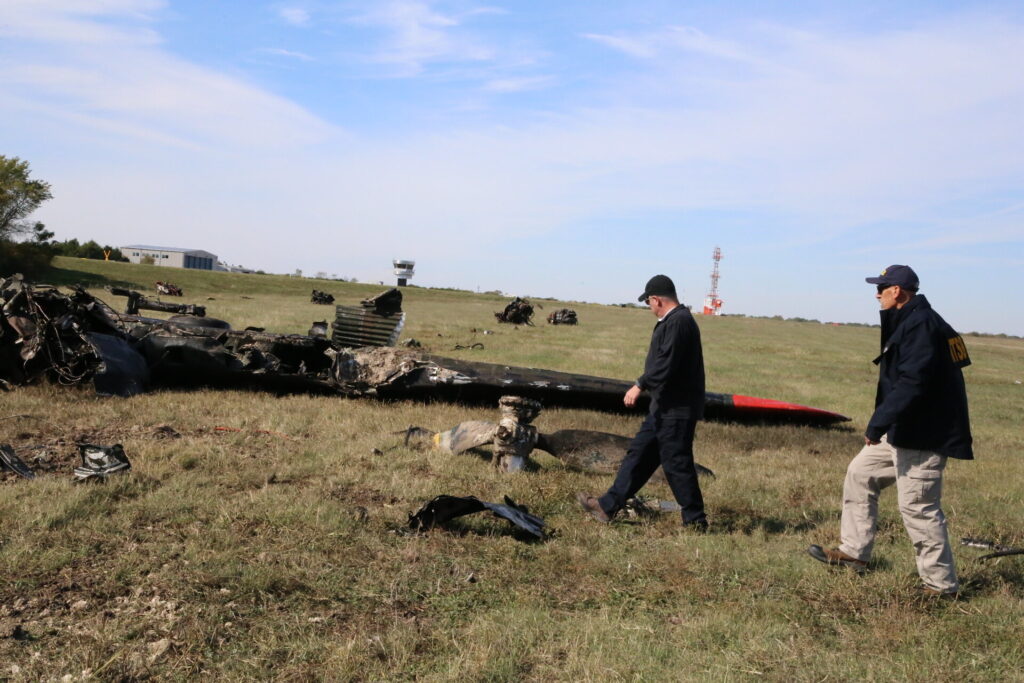 The NTSB released the images of NTSB Member Michael Graham & NTSB Investigator-in-Charge Jason Aguilera walking the accident scene.
Investigators will not try and determine why the accident happened and if anything can be done to prevent such an accident from happening again.