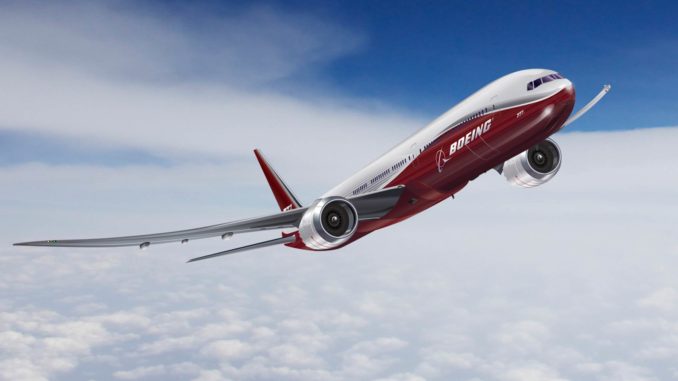 Qatar Airways is set to spurn European airframer Airbus by awarding an order for up to 50 Boeing 777X Freighter aircraft.
According to industry sources the Qatari carrier, a long-time Airbus customer, had been eyeing the A350F for its freighter role but an ever-deepening row between the two companies means that the order will go to Airbus' North American rivals.
The Boeing 777X Freighter will be Boeings first new aircraft in 5-years and will come as a welcome boost for the company which has seen its market share deteriorate following failures with its 737 Max product line.
Airbus however has recently cancelled a 50 aircraft order from Qatar Airways after the airline launched a legal claim against Airbus in the UK courts about problems with the Airbus A350 paintwork.
The Qatari emir, Sheikh Tamim bin Hamad Al Thani, is due to meet US President Joe Biden on Monday 31st January and the deal is expected to be officially announced following that meeting.
A firm order of 15 Boeing 777X Freighters is expected with commitments for up to 35 more coming in the form of options.
The passenger variant of the Boeing 777X is finally expected to enter service in 2023 and the freighter variant up to 2 years later.
The freighter version of the classic Boeing 777 has seen 217 of the type being delivered.