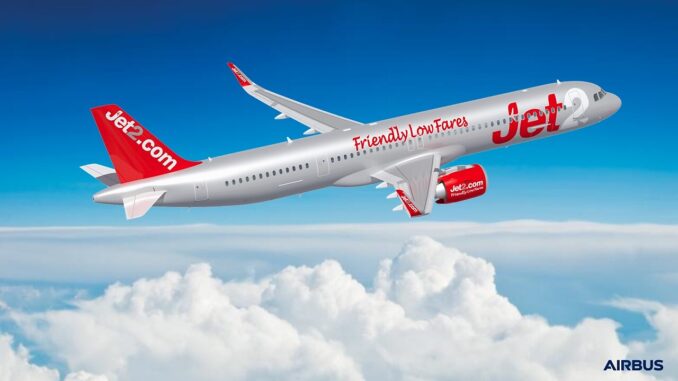 UK holiday airline Jet2.com (LS/EXS) has boosted its earlier Airbus order by adding an incremental order for 35 A320neo aircraft, bringing the total to 98.
Jet2.com originally placed an order for 36 Airbus A321neo aircraft just over a year ago and this was boosted shortly after with a further 15.
This latest order marks a commitment to Airbus by an airline that has previously operated a Boeing fleet consisting mainly of 737s.
Philip Meeson, executive chairman of Channel Express Group which owns the airline, said: "We are delighted to build on our existing relationship with Airbus and to have placed this additional aircraft order which provides the company with the certainty of supply well into the next decade.
"The order reflects our confidence that we have a much-loved product built on sector-leading customer service which we can continue to grow and these aircraft will ensure our customers have a wonderfully comfortable and enjoyable experience as they travel with us for their well-deserved real package holidays from Jet2holidays or scheduled holiday flights with Jet2.com."
The A320neo family offers a class-leading reductions on CO2 emissions and both feature next-generation engines and a wing design featuring sharklets. The wings are made at Airbus' wing-making facility at Broughton, North Wales.