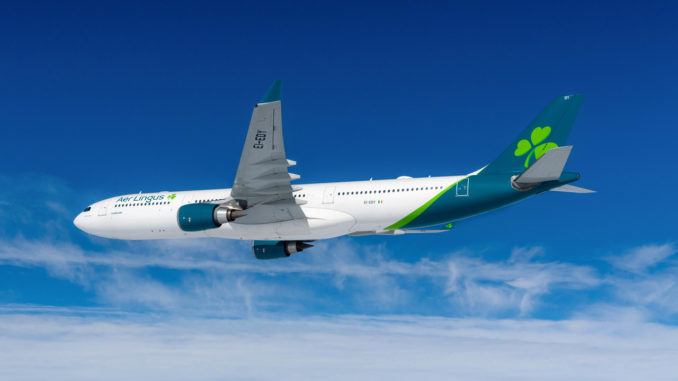 Aer Lingus is to begin sales of transatlantic flights between Manchester and the US from Friday subject to approval from the US Department of Transportation.
According to filings the airline has sought approval from the US DoT to promote, advertise and sell tickets from the UK to the US from Midnight on Thursday 7th January.
If approved it paves the way for the airline, which will operate with G Registered aircraft under the AOC of Aer Lingus UK, to begin taking bookings.
The airline is planning flights from Manchester to Boston, New York and Orlando using a mix of Airbus A330 and Airbus A321LR aircraft and according to sources has 1,500 annual slot pairs at Manchester.
The International Airlines Group (IAG) airline is hoping to win back passengers on routes that were lost when Thomas Cook collapsed in 2019.
The airline has already won the approval of the Unions on the basis that pilots are represented by the Irish Airline Pilots Association (IALPA) in the same way as other Aer Lingus pilots.