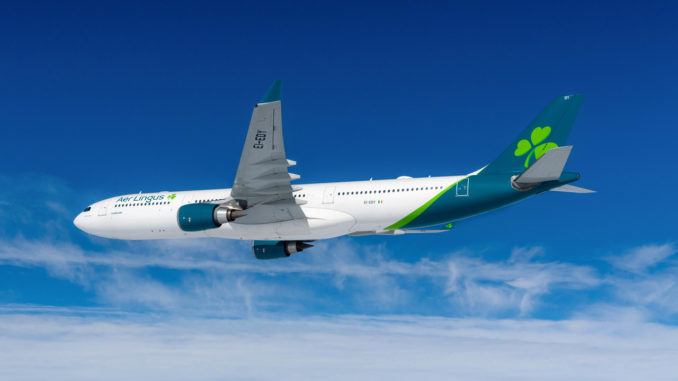 Aer Lingus has filed for permission to operate a number of UK to US routes using its new subsiduary, Aer Lingus UK.
Aer Lingus UK is currently in the process of obtaining an Air Operators Certificate (AoC) from the UK's Civil Aviation Authority and is hoping to launch transatlantic flights from Manchester to Boston, New York and Orlando in 2021.
The airline will is expected to base a number of aircraft at Manchester including at least one Airbus A330 which will be transferred to the UK register as G-UKEI.
Airbus A321LRs are also expected to based at Manchester and with a number of Aerospatiale ATR aircraft which are also being transferred to the UK register.
Aer Lingus is trying to position itself into a void left by the collapse of Thomas Cook UK which operated some transatlantic flights from Manchester and also take on Virgin Atlantic.
The airline has reportedly secured 1,500 slot pairs at the airport.