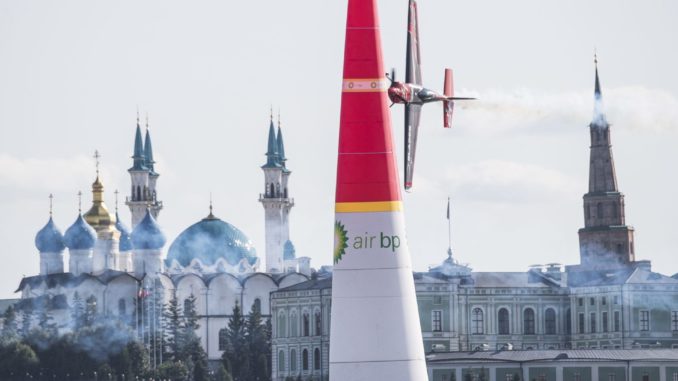 The World Championship Air Race (WCAR) has announced it has selected Aurora Media Worldwide as its Broadcast and Digital Format partner for the upcoming seasons.
Already world leaders in live sports productions, Aurora will be responsible for broadcasting the events worldwide on conventional and digital platforms and attracting new audiences.
Speaking about the announcement, series director Willie Cruickshank said: "We need to re-imagine and evolve the established Air Race format as a sport that uses innovation and diversity to adapt to meet the expectations of different demographics and a sustainable future. While it is undoubtedly entertainment, WCAR is first and foremost a sport and we are delighted to have completed an agreement with Aurora Media Worldwide Ltd to develop the broadcast format for our inaugural race series which is scheduled to commence in early 2022"
The first season of WCAR, which will consist of 8 races, is set to take place in the first quarter of 2022.
Lawrence Duffy, Managing Director of Aurora Media Worldwide said: "We are delighted to be asked to develop the Broadcast and Digital format and footprint of the World Championship Air Race. Consumption habits continue to rapidly change, but the excitement of the live moment is still at the heart of sport, and this pioneering series suits our skill set. The revolution in mobility is as much in the sky as it is on the ground. We look forward to showcasing the technology and competition to create a brand new suite of content."
What is WCAR?
World Championship Air Race is a new FAI authorised world championship that has been built on the success of the Red Bull Air Races.
The championship will see the worlds best pilots fight it out to see who can get the fastest, clean runs in order to take home the win.
Season One will consist of 8 races, rising to 10 in Season Two and 12 in Season Three.
The two Tiers of WCAR
Aero GP1 will consist of a maximum of 12 teams, all led by a team principle. Aero GP1 pilots must hold a GP1 Super-License and the team will be responsible for providing its own aircraft and is free to make innovations within the rules, much like Formula 1.
Aero GT is designed for developing pilots. Initially limited to 3 teams, each team can have up to four pilots under the direction of the team principle. Only three pilots at any one time can be on a team at the races though. The pilots will fly with a GT CLass Super Licence in a WCAR provided Extra 300. In Aero GT the teams times are accumulated to find the winning team.