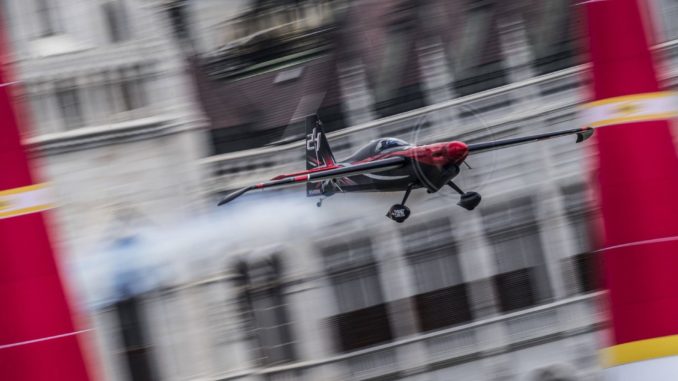 Ben will face two-time champion Kirby Chambliss in tomorrows race
Britains Ben Murphy has qualified 8th for this weekends Red Bull Air Race in Budapest.
Flying a time of 57.97s should have put Ben in 4th but he received a one second time penalty for an insufficient smoke violation.
The penalty means Ben will face two-time Air Race champion Kirby Chambliss from the USA in the round of 14 tomorrow in the masterclass race.
Speaking after qualifying Ben said: "It was a good time in the end, but it certainly wasn't the tactics we had planned. We had a problem with our smoke system with our first run, so when I heard the time and the one second penalty with the smoke, I knew that all the systems in the cockpit that were supposedly working, weren't as they should be. So the second run I knew I was going to try and push it anyway, but knowing that I was going to have an extra second on top of that meant I had to go full force and luckily it worked!"
The Round of 14 begins at 13:00 Budapest time tomorrow and you can see all the action on the Red Bull Air Race Web site