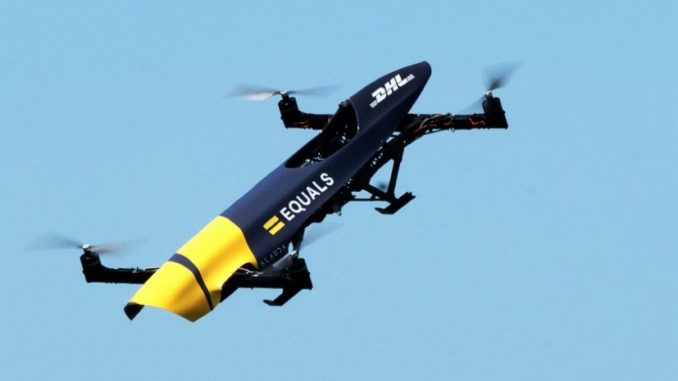 The Alauda Airspeeder 4 electric flying racing car was due to make its debut at Goodwood's festival of speed last weekend but a test flight last Thursday ended in a crash.
As we reported last week, the AAIB said it was sending a team to the site of an Unmanned Aerial Vehicle crash near Goodwood, West Sussex but there was no official confirmation of what UAV had been involved in the accident.
It has now been confirmed that the Alauda Airspeeder 4 Octocopter span out of control during a test flight, initially going into a steep climb then falling to the ground in an empty field in the Goodwood estate.
The Airspeeder 4 was being flown from the ground by a member of Alauda's team.
Confirming the incident during the Goodwood Festival of Speed, Alauda's founder, Matt Pearson, said: "We didn't promise a soft landing" adding "That's the thing with early technology, these things happen."
The Alauda Airspeeder MKIV is a single seater recreational electric Vertical Take off and Landing (eVTOL) that can fly at speeds up to 124mph.
The company is creating an eVTOL racing league built around Airspeeder, The Airspeeder World Championship will see elite pilots flying manned electric multicopters in some of the world's most exotic locations.
It hopes to hold its first eVTOL Grand Prix in 2020 according to its website.