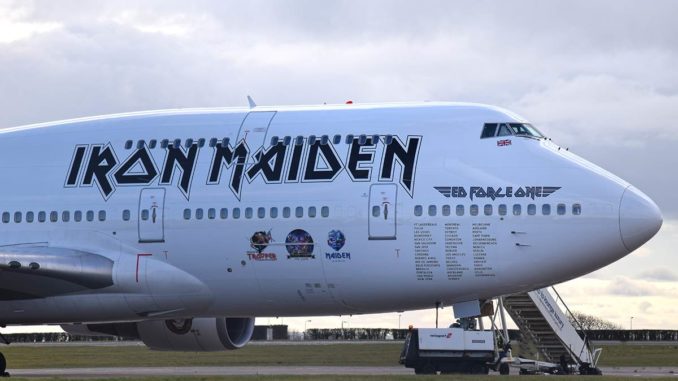 Iron Maiden's iconic Boeing 747 Ed Force One took off from Cardiff Airport today to start the Book of Souls World Tour.
The plane, fully decked out in Iron Maiden livery, took off just after 12pm today and some of the Aviation Wales Team were on hand to capture the departure to Fort Lauderdale, Florida.
Flown by Iron Maiden lead singer and aviation legend Bruce Dickinson the 747 will fly the band, equipment and an (un)healthy supply of Trooper Ale around the world over the course of 2016.
During it's visit to Cardiff Airport it drew huge crowds with everyone from Plane Spotters to hardcore Iron Maiden fans wanting to catch a glimpse of this epic aircraft. With all corners of the airport packed with spectators on its departure.
What did it look like at night?
and in the daytime?
and what about that tail!