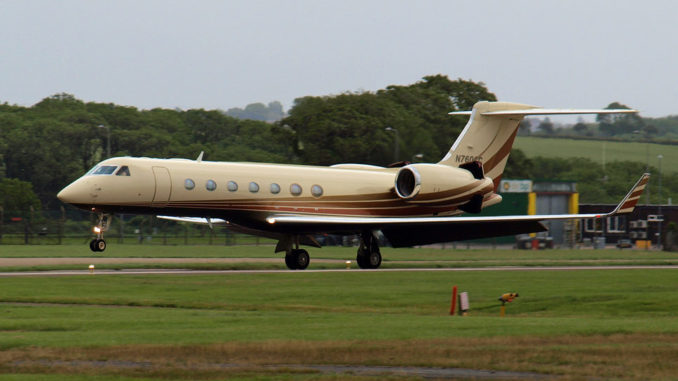 Global Trek has formally opened its new Fixed Based Operator (FBO) service at Cardiff Airport (CWL/EGFF).
The Prestwick headquartered company soft-launched its operation at Cardiff Airport in May and has been servicing private and military traffic at the airport since then.
It is the second base for the company which previously only operated at Belfast International.
At Cardiff Airport it offers a range of FBO services including VIP handling, refuelling for long-distance flights, ferry flights or delivery flights along with military aircraft and air ambulance support.
Speaking at the launch Global Trek's Managing Director, David McColm, said: "Cardiff Airport was identified as an ideal location, we saw the tremendous potential of the site from the outset and, for us, it fits well within our ambitious strategic plans for the future.
"We have created jobs and invested significantly in infrastructure, equipment and staff training at the new state-of-the-art facility which includes a dedicated lounge, private offices, a crew briefing centre, flight operations facilities and an integrated security suite.
"This new multi-million-pound private investment based at Cardiff Airport has been operational since April and is set to drive additional traffic to the region, as well as inward investment to Wales via new business opportunities.
"We look forward to a bright future at our new Cardiff facility as we continue to strengthen our brand."
Global Trek Aviation FBO services are available at Cardiff Airport 24 hours a day, 7 days a week as Cardiff Airport is operational 24 hours a day with no night-time curfews.
Previously only Signature Flight Support offered FBO services at Cardiff Airport.