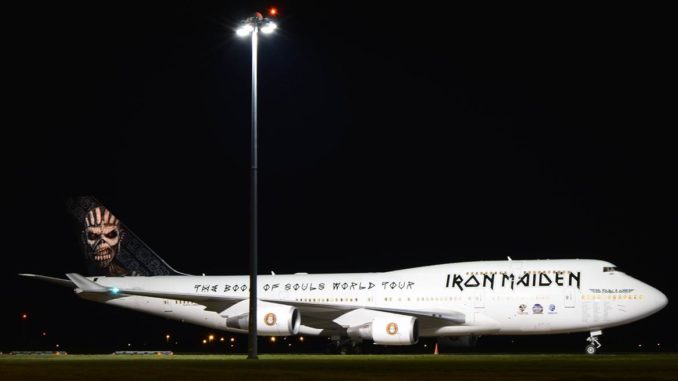 A little later than planned but Ed Force One has arrived in Cardiff!
The Boeing 747-428 TF-AAK touched down on Cardiff Airport's runway 30 a little after 11pm this evening to a waiting crowd of aviation enthusiasts and iron maiden fans.
The aircraft has been beautifully decorated in the Book of Souls livery and looks absolutely stunning.
A good atmosphere was found in every location we visited even if people had to wait an hour or so extra for it to arrive. We met people from all walks of life including what seemed to be a 3 generations of Grandmother, Mum and Daughter waiting it out for a glimpse of the iconic plane.
We did attempt to live stream the arrival but the cold and dark beat us a little there so enjoy the pic, we'll have more going over the next few days.
Here is a video but unfortunately we all got a bit excited and kind of forgot we were supposed to be filming, its good, up to a point!